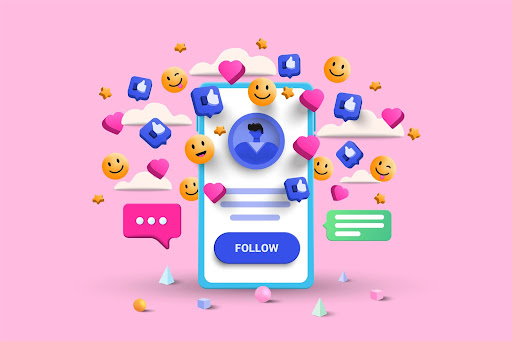 If you want to create the best performing ads for Facebook (or any platform) you need to start thinking like that platform thinks.
That means creating the types of ads that Facebook wants to publish, and will do well on the network. There are SO many styles of ads you can run, but today we're going to cover the core 4 ad styles.
These are simple, time-tested ads that WORK.
Once you master these 4, you can branch out into different styles.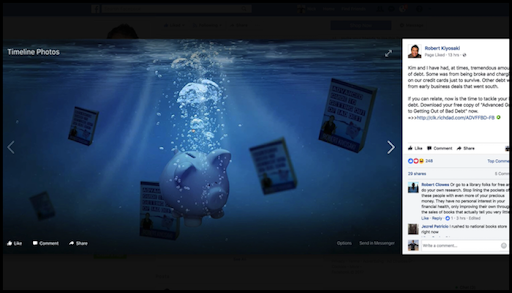 #1 - Image Ads
Image ads are extremely simple. So if you're a beginner, these are a great starting point. 
You'll write a post, with a description, link, and upload an image. There will not be preview text under the post if you decide to "boost" it. If you're unfamiliar, boosting is when you pay Facebook to put your post in front of more people. 
When you click the post or image, it gets larger rather than instantly redirecting to the website of your choice. 
This encourages people to take further action by clicking the link once it's been enlarged.
You can see an example above that we've used at Lurn!
#2 - Video Ads
Video ads come in 1 of 2 varieties: a link ad or standard post. 
A link ad looks like a regular Facebook image post, but when you click on it, you'll be taken to a landing page. They contain description text at the top, followed by a link to click.
An image ad is what we described above.
For video ads, you'll write a description that contains a link and fits above the fold. This accompanies the video.
The video should be engaging and capture the audience's attention. Give them a reason to click the link that pairs with the video!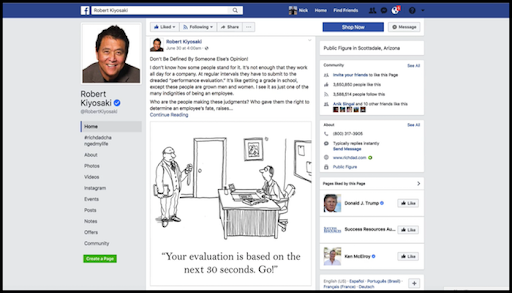 #3 - Story Ads
These are our favorite style. If you follow closely at Lurn Daily, you know we're always talking about the importance of storytelling in your marketing.
(Check out the example above)
Story ads have psychology behind them. First, you really want to pay attention to the copywriting if you want your story ads to work. 
These do well because they don't look like ads. They look like content, which helps compel visitors to read them. 
The link is often not above the fold. People must click "Continue Reading," which gives Facebook positive feedback. 
Positive feedback will give you a better position and cheaper clicks should you decide to boost it.
#4 - Text Ads
Text ads are interesting - and they probably go against everything you've heard or learned.
These are simple, powerful, and generally underutilized. Text ads don't include any images or videos. 
Just engaging words, links, and usually a couple emojis. 
We've tested them at Lurn and they work VERY WELL. And it's because Facebook will only put a limited amount of image or video ads in a single news feed to avoid overwhelming users.
Since most ignore this technique, you can get low-cost conversions and an incredibly high volume of impressions. 
Start experimenting with those 4 style of ads and see what works best for you. Once you find success, study the metrics and tweak your approach!
If you want to learn more about marketing on Facebook, Anik has the perfect class for you. 
It's called FB Bootcamp, and it's completely FREE OF CHARGE. 
It's packed with more than 2.5 hours of Facebook tips and tricks, including how to start Facebook advertising, and how to write the best landing pages and funnels.
See for yourself right here and get your Facebook marketing underway today!