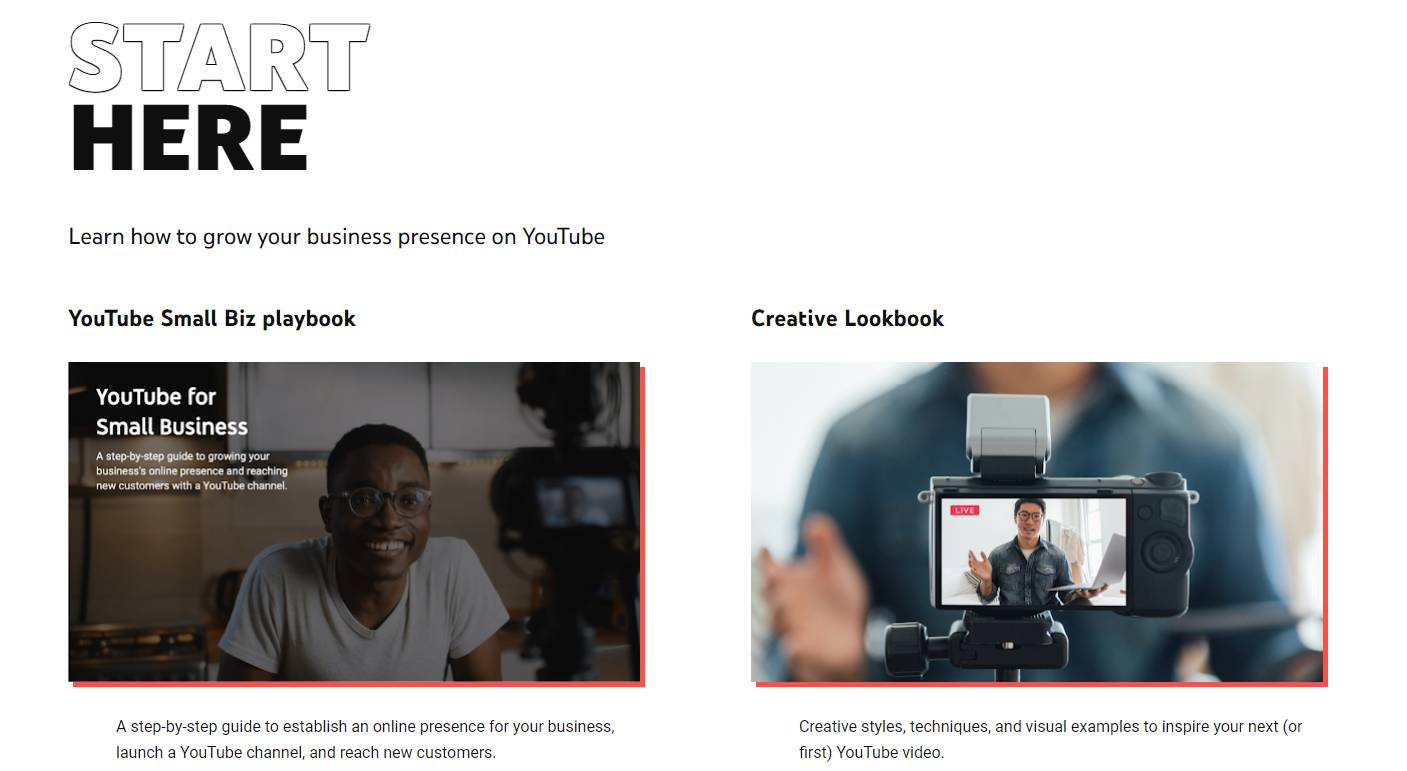 Last week, YouTube hosted their first ever "Small Biz Day." And this week, they've made all of the content available free on demand.
It was an extremely informative event. There were dozens of sessions tailored for all types of small businesses. And as online entrepreneurs and solopreneurs, the information shared was invaluable.
According to YouTube, 71% of small businesses in the U.S. feel that "YouTube is a platform for small businesses like mine." 
At Lurn Daily, we've been talking a lot these past few weeks about how powerful YouTube can be for your online business. 
Today, we're breaking down our favorite sessions and presentations for you.

Our Favorite YouTube Resources From Small Biz Day
Throughout the day on June 24, YouTube hosted dozens of panels. All in all, there are more than 24 videos and HOURS of content you can watch on demand whenever you'd like.
Here's a rundown of our favorites for you to check out...
Create YouTube Videos That Attract New Customers
In this comprehensive workshop, you'll hear the "creative styles, techniques and best practices that anyone can learn to create compelling content." 
The workshop was hosted by YouTube's creative lead Maxwell Hawes IV, and he interviewed several other YouTube experts during the broadcast.
This session is perfect for anyone looking to start creating their first YouTube videos, and anyone looking to take their video production skills to the next level. Access it right here…
Secrets to Success on YouTube
This panel discussion was hosted by Blogilates founder Cassey Ho of and "Erin on Demand" the owner of Winding Wick Candles. 
During their conversation they discussed:
Getting Started on YouTube

Vlogging

Equipment Myths

Posting Frequency

Optimizing Landing Pages
This 33-minute video is great for any entrepreneur looking to get free traffic from the platform and eventually monetize. Access it right here…
Stories of Resilience
Finally, our third favorite panel discussion was "Stories of Resilience." In this video, multiple entrepreneurs share their stories of overcoming the challenges resulting from the Pandemic, and how they were able to find success with the help of YouTube.
This panel was truly inspiring. It's a great reminder that no challenge is too big to overcome. Access it right here...
Now those are just 3 of the 24 videos you can watch on demand as part of the event.  
You can see the entire slate of content from YouTube, right here…
The 1 Hour Per Week YouTube Passive Income Method!
While most people are spending way too much time, energy, and effort trying to earn passive income online… 
Other people are using a much simpler method…
How does 1 hour of work per week sound to earn $333,000? (If you can even call it work)
I know you might think this sounds like a pipedream…
That's what I thought until Anthony Morrison did exactly that in just 12 months!
I can't go into too much detail about what he did here…
But, you can get access to a FREE training he did sharing more about this 1 hour per week income source!