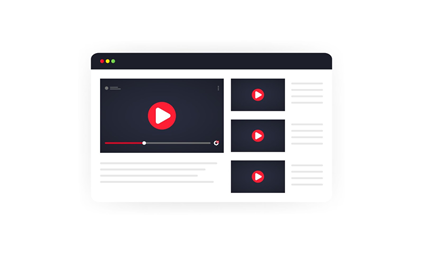 Every single month, over 2 BILLION logged-in users visit YouTube.
It's the second most popular site in the world, behind only Google. And still, many online entrepreneurs avoid using the platform. Frankly, that is a mistake and a massive missed opportunity.
The usage statistics from YouTube are unreal…
Nearly 5 billion videos are watched on YouTube every day

3.25 billion hours of content are watched every month

Time spent on the site is up 60% from last year

The average viewing session on mobile lasts 40 minutes

YouTube has local versions in 88 countries
Because so many people visit the site every single day voluntarily, it is a huge source of organic (free) traffic.
That's why Anik welcomed Jonathan Montoya onto this week's episode of The Fighting Entrepreneur. 
In May, Jonathan made over $100,000 through YouTube, almost entirely with free traffic. 
And during their discussion, he shared how any beginner can recreate his strategy and start monetizing free YouTube traffic for themselves...
Make no mistake, Jonathan is an expert. In fact, after just 9 months of monetizing YouTube, he was able to leave his full-time job as an electrical engineer. 
Here's his strategy…
How to Make Money on YouTube in 4 Steps
The first thing you need to realize is that you DO NOT need a massive following on YouTube to make money. 
In fact, Jonathan made his first 6-figures before he even had 2,000 followers!
And he does so with his 4-step framework...
Step #1:
The very first step is building your YouTube brand around a core product or offering. Jonathan uses an affiliate marketing model, but this can be done with your own products too. 
With that core product, you want to find something high-ticket. Jonathan recommends a minimum of $500 for the offer. It's much easier to reach that $10,000 with a high-ticket item.
Step #2: 
Next, you need to think about sending people to an opt-in page so you can collect their email addresses. 
The second step is creating an automated system.
There are sites with free opt-in page templates available. Once you have email addresses you can also set up an autoresponder email series. This can be done for free but you may want to spend $100 a month for a higher quality service.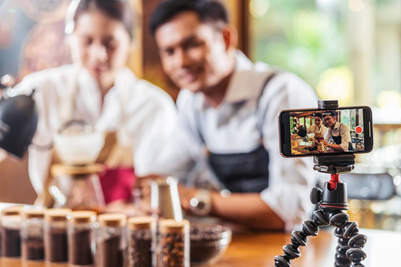 Step #3:
Next it's time to build your YouTube channel and start growing your followers. 
Once you've set up your page, find 10-20 other YouTubers in your niche. Find the 10 biggest names within your niche and sort their videos by most popular. Find the 10 best videos from the 10 top users. You now have a list of 100 videos. 
And these are proven winners. They're the 100 most popular videos in your niche, and you can now model your content after them. 
Now you won't use the same keywords they do. Since they're high-authority pages, they can rank for keywords we can't rank for. Jonathan explains exactly how he targets keywords anyone can rank for in the episode…
Step #4:
Now remember, this strategy Jonathan shared involved a long-term timeline. But during the episode, he also explained his "fast-track method."
And that fast-track method is step #4. It involved cross promoting his content on other platforms. He explains exactly which platforms he uses to cross promote and how he does so most effectively.
It was an insanely valuable episode. Jonathan also explained...
Where to find these high-ticket offers

What type of offers work best

The best sites for creating landing pages and autoresponders

How to grow your YouTube following from absolute 0

How to RANK your content on YouTube

The best free keyword tools he uses everyday 
Click here to listen to the full episode of The Fighting Entrepreneur and learn how to monetize your own YouTube channel…
How Elementary Skills Can Pay The Bills!
Breakaway Business Plan is a comprehensive guide to building your own service-based business.
Inside, you'll discover actionable steps for designing and executing a business plan, including tapping into the $1.2 trillion dollar micro-gig economy, developing your own niche expertise, generating free leads by understanding buyer personas, creating scalable plans, negotiating deals, and more.
You'll also get access to this book, Breakaway Business Plan - containing 52 side hustles anyone can start immediately!
Click here to begin your new venture in the $1.2 Trillion dollar Micro-Gig economy!