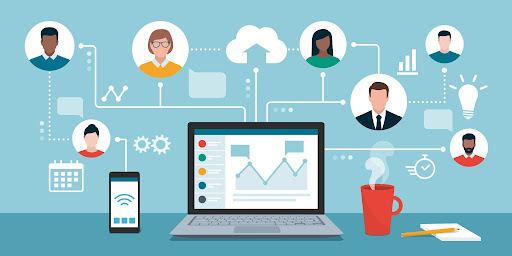 The information marketing industry is growing at an incredible rate.
The industry is already worth more than $400 BILLION, and it's growing all over the world.
We don't expect that growth to slow down at all…
Let's face it. Over the last two years, the world has completely changed. People are online more than EVER before. 
And now people are buying information and education online at record rates.
That's why on today's episode of The Fighting Entrepreneur, Anik explained his 5 step process for making $100,000 a day selling information online. 
He's been using this same strategy for over 19 years. Clearly it's time-tested.
Here's how it works, and how anyone can use it…
Step #1 - The Business Model
The best thing about information marketing is that it can be molded into whatever you want. 
If you want to meet tons of people and be an online coach or mentor, there is a huge part of the industry perfect for you.

If you're the kind of person who wants to stay behind the scenes and work on marketing other people's products, you can earn an incredible living.

If you want to work with software and automate your entire business (seriously, Anik makes money while he's sleeping), this is the perfect business model.
The key is determining exactly what business model is perfect for you. 
That brings us to step 2…
Step #2 - The Funnel
It sounds like an exaggeration, but Anik says creating sales funnels is like printing money...
Think of it this way. If someone said to you "give me $1 and I'll give you back $2," you'd take that offer any day of the week.
How many times would you repeat that process? You'd probably never stop…
Well that's how Anik explains sales funnels.
You pay a small amount to send traffic into your sales funnel, and some of the people that make their way through end up purchasing. 
It's literally the exact system Anik has been using for 19+ years. And at this point, he's now getting $3 for every $1 he spends on traffic.
Better yet, Anik can show you exactly how to get FREE traffic to your funnel.
Listen to the full episode here to find out how...
Step #3 - Your Offer 
Here's the thing: Nobody buys a "product."
They buy an OFFER.
Of course, after the purchase they'll walk away with a product. But it was the emotion the offer sparked that actually created the sale.
People buy based on emotions, not product features.
The offer is a culmination of benefits that the product delivers. 
People don't buy luxury cars to drive from point A to point B. That's the feature of any car.
They buy expensive cars for the status, the luxury, and all of the emotions that go into driving that rare vehicle. THAT's the offer. The culmination of all those benefits.
The offer is so important - you could have the worst copywriting, the worst sources of traffic - and still make plenty of money. That's how powerful a strong offer is.
Now, those are only the first 3 steps. Listen to the full episode right here to see the last 2 steps.
Yes! It's Possible To Automate A Business
You've always wanted to start a business but you don't want the risk of owning inventory or dealing with customers.
This is not like most businesses where you have to spend thousands of dollars on inventory, marketing and shipping. In fact, this business doesn't require any product at all!
Discover more within this FREE new book & training here!