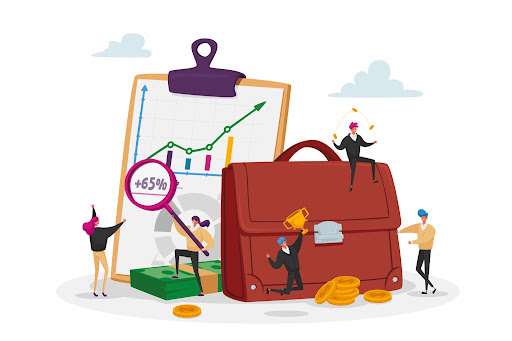 If your business needs help, there are a TON of companies that want to sell you their services.
The only problem? Most of them are VERY expensive.
That's why we're bringing you our 5 favorite tools for entrepreneurs that all cost less than $15. 
Entrepreneurs and solopreneurs have enough on their minds. The last thing they need is to worry about whether they can afford the tools they use.
That's why we love each of these inexpensive, but powerful tools…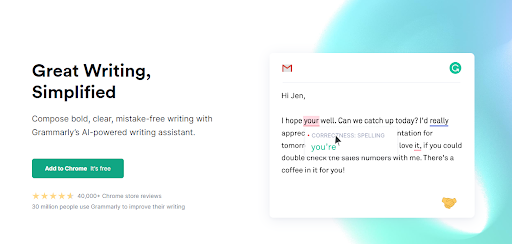 #5 - Grammarly Pro 
Grammarly is well known for its free editing and grammar tools, but its "pro" version is a huge resource for all types of entrepreneurs.
Not only do you get the same spelling, grammar, and punctuation assistance that you get with the free version, you also get...
Clarity-focused sentence rewrites

Tone adjustments

Help with formality level

Help with word choice

And even plagiarism detection…
If you're not the strongest writer, or simply want to finish your writing tasks more quickly, the paid version can be a huge help. 
Plus, the premium version starts at just $12 per month…
(Related: 5 Keys to Scaling a Business to $300 Million)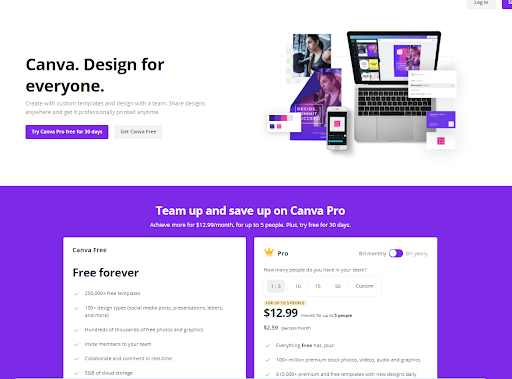 #4 - Canva Pro
If you're doing any type of graphic design or logo work, Canva is one of the best tools you can use.
They're also well-known for their free version. So if you're unsure whether you need this type of tool for your business, you can always test that free version. 
The tool is also great if you need any type of design work for social media posts, blogs, or any other type of content. 
With the paid "pro" version of Canva, you also get access to over 100 million stock photos, 100GB of cloud storage, social media scheduling tools, and photo editing tools.
The paid version of Canva starts at $12.99 per month...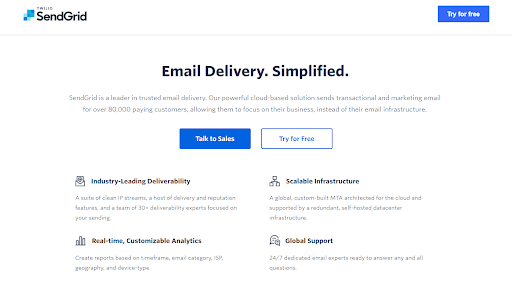 #3 - SendGrid
One of the most useful tools for entrepreneurs is an email delivery service. And if you want bang-for-your-buck, SendGrid is an excellent option.
With a service like SendGrid, you can manage your entire email list and your email sends from one central location. 
They make it easy to schedule emails, and even provide templates to make your emails stand out from the crown. 
They'll compile real-time data for you on how many people are opening your emails and clicking your links. 
They'll even let know what types of devices people use to read your emails. 
Plus, you'll get 24/7 customer support to walk you through any issues.
An "essentials" package from SendGrid will cost you $15 per month…
(Related: 5 Digital Marketing Courses to Boost Sales)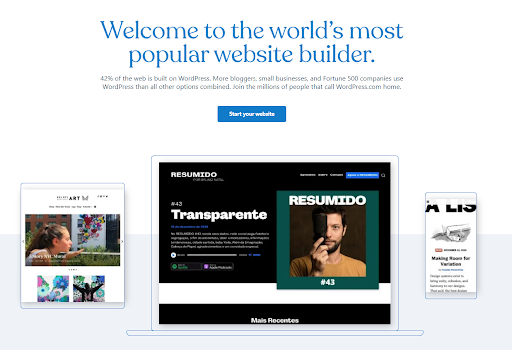 #2 - WordPress
If you need a website for your business, WordPress is the best place to start. 
It's the biggest name in the industry, with 42% of the ENTIRE Internet running on WordPress
Everything from simple blogs to eCom stores can be hosted there.
Plus, WordPress can help you get started quickly with hundreds of templates. 
If you want a heavier hand in the design, you can build your own templates with easy-to-use text, image, review, and testimonial blocks.
WordPress is also extremely affordable.
On top of a free trial, you can also purchase a personal account for just $4 a month. More advanced accounts are priced at $8 per month.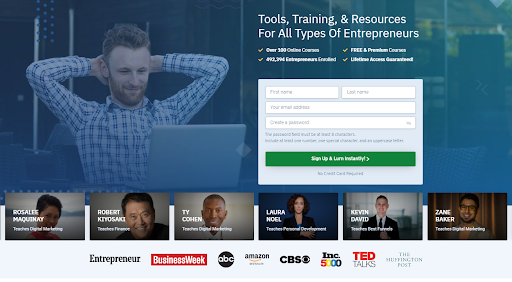 #1 - The Lurn Classroom
At Lurn, we pride ourselves on being the "transformational home for entrepreneurs."
And we offer 100 online courses (both free and premium) on a wide range of entrepreneurial skills, business models, and marketing tactics.
As a member of Lurn Nation (get your free account here), you'll get access to new training every month on the most important topics for digital publishers, online marketers and entrepreneurs.
We have courses covering everything from:
SEO

Copywriting

Email marketing

Funnel building

Affiliate Marketing

Traffic generation

And so much more…
Click here to see our full list of courses and find the perfect class for you...
How To Eat Your Competition For Breakfast!
Bad news for business owners & entrepreneurs - in the past decade, there's been a whopping 74% increase in new businesses. The only way to rise to the top now is to out-market your competition.
To do that, you better become a darn good copywriter.
Get the simple 5 step formula anyone can use to write winning copy here.