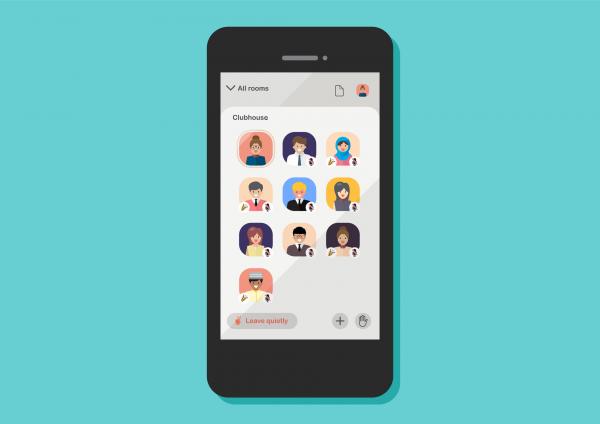 Clubhouse has taken the social media world by storm.
It's an "audio-only" social media site. People gather in audio chat rooms focused on various topics. Art, sports, cryptocurrency, and marketing are some of the biggest niches. The site launched in May 2020 with just 1,500 users. Less than one year later, Clubhouse counted more than 10 MILLION active users.
That's over 660,000% growth in 10 months.
We're still waiting for another update on user totals from May 2021, but it's safe to say the site has become a revelation.
So, like the entrepreneurs we are, it's time we start monetizing this engaged audience.
But because Clubhouse is so much different than other social media platforms, you need to take a different approach to monetization. That's why we're laying out the 3 STEPS to take to monetize the $4B+ Clubhouse app...
How to Make Money on Clubhouse, Step 1 – Create Your Own Rooms
If you want monetize Clubhouse, the first step is launching your own room. When you join larger rooms, you have to be invited by the moderators to speak. That can be tricky if you don't know the moderators.
By starting your own rooms, you'll have control over what speakers to invite!
First, decide what you want your room to be about. It should align with whatever "niche" you're already targeting. Remember, Clubhouse is all about providing value. So you want to make sure you pick a topic that you are knowledgeable in.
And the more specific your room, the better. Instead of starting a "diet and exercise" room, you could start an "Atkins Diet for men" room or a "Crossfit for women" room.
Always make your topic as specific as possible. You'll attract a more qualified audience.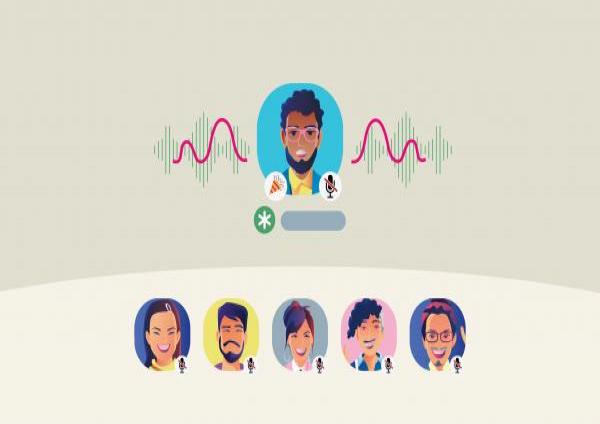 How to Make Money on Clubhouse, Step 2 – Start Networking
Never underestimate the value of networking when it comes to Clubhouse.
Don't worry if you have to start small. Let your network know that you've launched a room and what you'll be discussing. Post on social media. Tell your friends. Start slowly building your audience.
From there, you can network and find guest speakers for your room. They should be knowledgeable on the topic. As always, the best way to build an audience is to provide value.
Once you have the guest speakers set, they can start promoting your room as well. That's when the real growth happens. You'll be able to invite more speakers, who in turn, will reach out to their networks.
Best of all, when you run your own rooms, you can promote anything you like!
Which takes us to step 3...
How to Make Money on Clubhouse, Step 3 – Insert A Call To Action
Once you've started the conversation in your own room, and provided value to your audience, there are a couple ways to monetize.
First, you can ask your audience to join you on your email list. If you don't want to ask for an email address, you can send people your Instagram handle and ask them to direct message you. Either way, you want to keep the conversation going.
Once you have email addresses (or other contact information) you can send people your affiliate links, or sell them your products directly.
Another option is "Sponsored Rooms."
These are chat rooms focused on a specific product and are sponsored by related brands. For instance, Pedigree (the dog food brand) sponsored a room about the various health benefits of owning a pet. Of course, the moderators were compensated for running the discussion.
If you have a following in ANY field, you can approach brands to create a similar sponsored room. It will help tremendously if you can show you have followers interested in that
topic as well.
Reminders for Monetizing Clubhouse

:
1.   Make sure you're providing value to your followers and use topic-specific rooms.
2.   DON'T spam: the site is closely monitored. 
3.   Make sure your audience knows of any affiliate or sponsorship relationships.
Free Book: 5 Steps I Use To Monetize My Free Time
When I first got started online it was hard - I didn't have a system to follow or really anyone to help me, so I struggled for 18 months!
But now, after starting multiple successful online businesses, everything has changed. And after so much success, I've decided I want to share. I want to walk you through my 5-steps and you can watch right now! 
I Want To Walk You Through My 5-Steps. Watch Now!