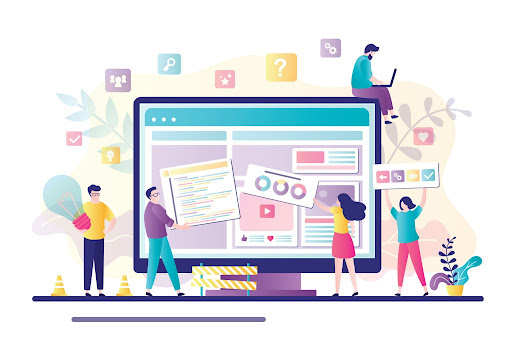 More people than ever before are working as freelancers and starting their own side-hustles.
If the pandemic has taught us anything, it's that people can work from anywhere and that starting your own business is something ANYONE can do.
With that in mind, we're sharing the 10 highest paid freelancing gigs and side-hustles of 2021 according to the folks at Canva.
What we love about this list is that anyone can start a side gig with any of these tasks. 
A couple of them require prior knowledge, but most of them are perfect for beginners. 
Here are numbers 10 through 4, along with how much the average freelancer in the U.S. makes per task…
10. Cover letter and resume writing - $49.60
  9. Book cover artwork - $51.50
  8. Video editing - $58.40
  7. Web development - $63.00
  6. 3D and 2D modeling - $65.20
  5. Social media management - $93.70
  4. Business consulting - $98.10
As you can see, a few of these require some previous skills. We wouldn't recommend you start 3D modeling or website development if you're a total beginner.
But plenty of these can be done by anyone!
Take book cover artwork for example. There are plenty of tools online like Canva that can help you make professional designs for free. 
Now let's get into the top 3, which all pay an average of over $100 per task…
#3 - Website Design
We love this one because you do not need to be a professional designer to perform these tasks.
There are so many tools available to you online that are either free or come with a very low price. 
Do your research and find templates that match the vision of your client. Start searching around and you'll find literally thousands of templates you can replicate. 
People are so busy running their businesses, they often hire someone to do the design work. They don't have the time themselves, and you can make money in the process.
Everyone wins!
In the United States, the average gig pays $105.70.
#2 - Website Building
These days, everyone needs a website.
Even with modern tools that help users to build websites, many people aren't tech-savvy enough to build a proper website.
Others don't have the time.
Whether you're using the tools provided by WordPress or you're building a website from scratch, you can make a good deal of money helping others build their websites.
Plus, the average website building gig pays an average of $128.90 in the U.S
#1 - Presentation Design
Do you have experience with Microsoft PowerPoint? 
Believe it or not, that's all the skills required to start freelancing presentation design gigs. 
And you can get paid very handsomely for this work. In the United States, the average gig pays a whopping $231 according to Canva. 
Use some free or inexpensive design tools to create some custom graphics for the presentation, and let the client's information do the rest.
Follow their instructions closely, add some images and colors to make the presentation pop, and you can start bringing home over $200 per task!
A Side Hustle You Can Do During Naptime
Your kids are only little once, so spending time with them is something to cherish.
Unfortunately, a lot of moms have to work outside the home to make ends meet, and they miss out on so many important moments! There IS a simple solution to making extra cash from home with just 5 hours per week, though. Best of all? You don't need any previous experience to get started.
Discover more within this FREE training here.