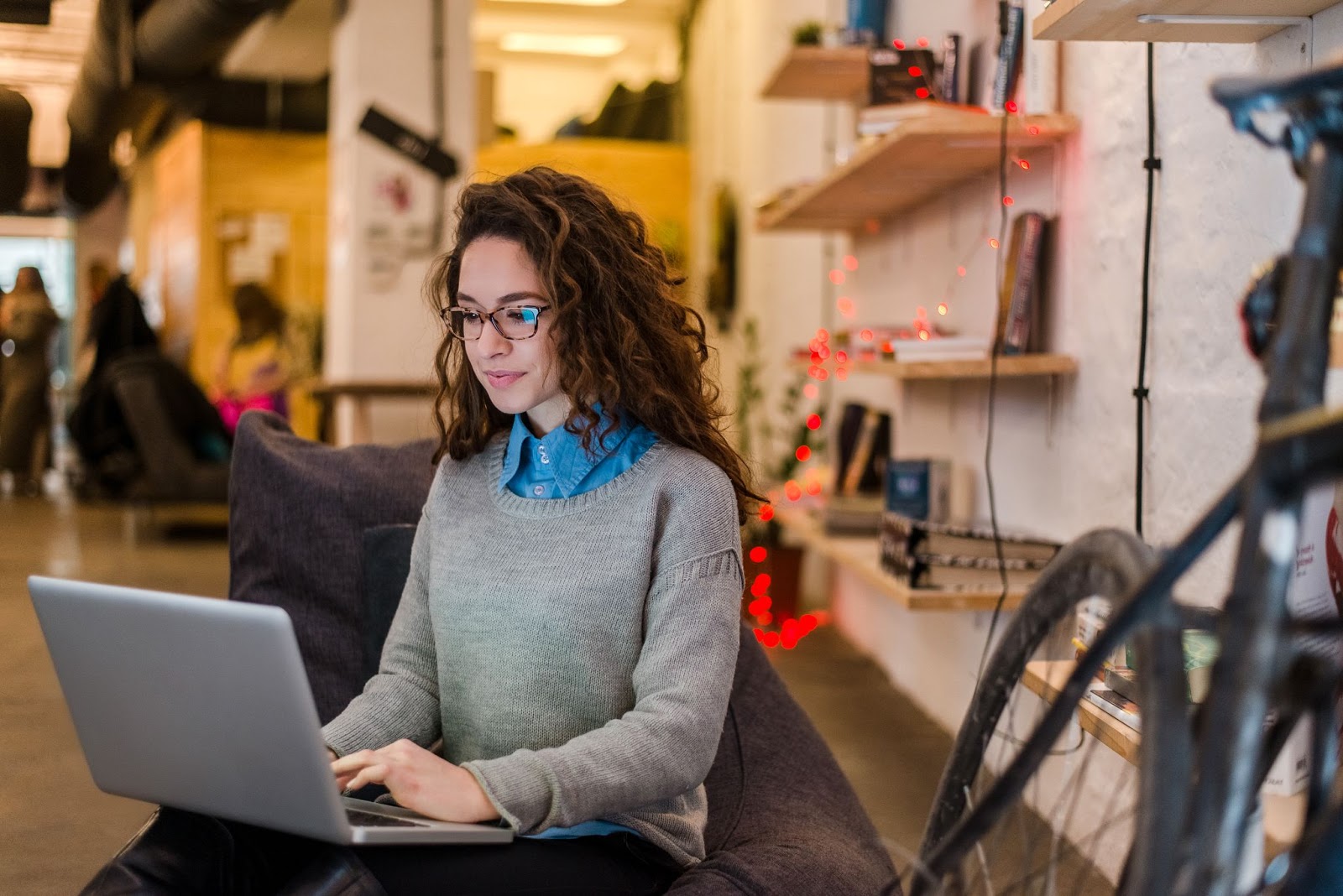 The last 18 months have seen an absolute boom in the number of side-hustles and online businesses.
It's no wonder why. Today, it's easier to start a side business from home than ever before. Not to mention the fact that so many people were stuck at home for over a year. 
As we've mentioned at Lurn Daily before, Fiverr is one of the best resources for starting an online business or side gig. 
Clearly, others agree….
Fiverr announced in February 2020 that in its first decade of existence, freelancers had earned $1 billion over the platform.
And in May 2021, they announced they had topped $2 billion.
That's right, they DOUBLED their business from the decade prior in a little more than 14 months. 
With business skyrocketing, the folks at Canva recently published a study of the top earning and most popular freelancing gigs on Fiverr. 
Here's what they found…
The 10 Highest Paid Side Hustles on Fiverr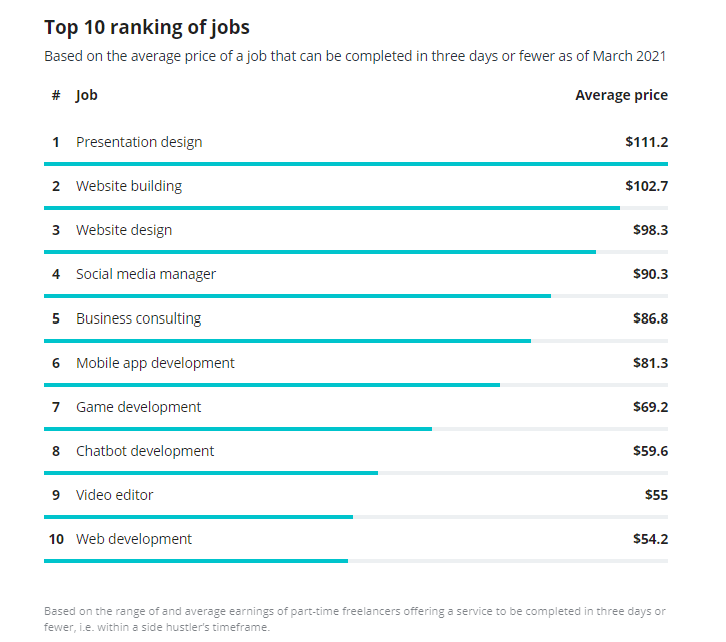 Looking at the top 10, there are quite a few that we expected to make the list. 
Website building, website design, social media managing, and video editing are ALWAYS in high demand. People need websites built and designed for every kind of business. 
But what surprised us most was presentation design coming in at #1 with an average project price of $111.20.
This is great news for all solopreneurs. And especially for those just starting out.
This is a side hustle that almost everyone can do, with little to no experience. As long as you have a computer and Internet access, you can start creating presentations too. 
Plus, there are plenty of free tools out there that can help you design graphics for presentations quickly and easily. 
Next, Canva looked at which freelancing jobs have become the most popular…
The 10 Most Popular Side Hustles

It's no surprise to see translation services as the most popular side-hustle. It can be done from anywhere in the world and so many people around the globe speak multiple languages.
This is a service that will always be in demand but remember it can be one of the more competitive too based on this data.
Another popular option is proofreading and editing. 
This is a side gig we love because you don't need a ton of experience. Most people think you need a specialized degree to be an editor. 
The truth is, there are tons of tools online that can do the work for you. 
Lurn expert Alicia Lyttle is always telling her students how they can easily get started with side-gis like this.
Another one she's always mentioning is design. Like editing, there are a lot of free (or inexpensive) tools online that can help you create any type of design. They'll get you started designing even if you have no experience.
That's one of the biggest benefits of starting a side-hustle on Fiverr. 
You can start small and build your way up quickly.
That's part of the process Alicia Lyttle has been showing Lurn students. 
Right now, she's showing students the exact process of how to earn their first $1,000 through micro-gigs. All while using the skills they learned in elementary school. 
Like we said, you absolutely do not need any special experience or skill to start making money online. 
In her free training, Alicia will show you…
The $2 million "micro-gig" business that was built with a 6th grade skill…

How to get your first client fast…

The strategy a 7th grade dropout used to make $6,000 a month
Save your seat now to attend the workshop and receive your completely free book...