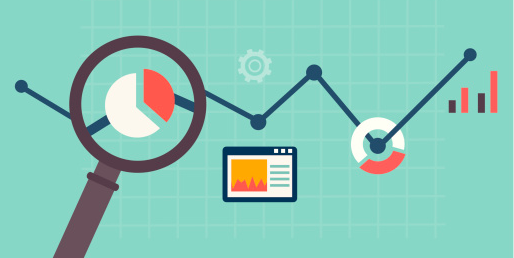 Trying to figure out how to get traffic to your website on a budget? No problem!
Too many people think that just because they have little or no budget for their business, they can't do anything.
That just isn't true.
Although generating free traffic takes significantly more time and effort, it's some of the highest quality traffic you can get.
And once you have it, you couldn't turn it off even if you wanted to.
So, let's look at seven of the most popular ways people generate free traffic to their pages and products.
How to Get Traffic to Your Website, Step #1: SEO (Google)
Around 68% of online experiences begin with a search engine, and Google is the biggest search engine of them all.
They own 86%+ of the search engine market, and you can grab a ton of free traffic by getting website links to show up on the first page of search results.
How to Get Traffic to Your Website, Step #2: YouTube
Although people don't think of YouTube as a search engine, it's actually the second most popular search engine behind Google.
You can get organic traffic on YouTube itself, and you can also put links in your video descriptions.
How to Get Traffic to Your Website, Step #3: Facebook Groups
Facebook killed organic traffic for business pages.
However, they're placing heavy emphasis on their groups feature, which makes it the best place to focus your free traffic efforts.
It takes a lot of upfront effort to build a community, but once you do, it's some of the best traffic you can get.
How to Get Traffic to Your Website, Step #4: Quora
Quora is a question-and-answer website.
The way you can generate traffic via Quora is by providing high-quality answers to people's questions and linking to your website either in the answer itself or in your bio.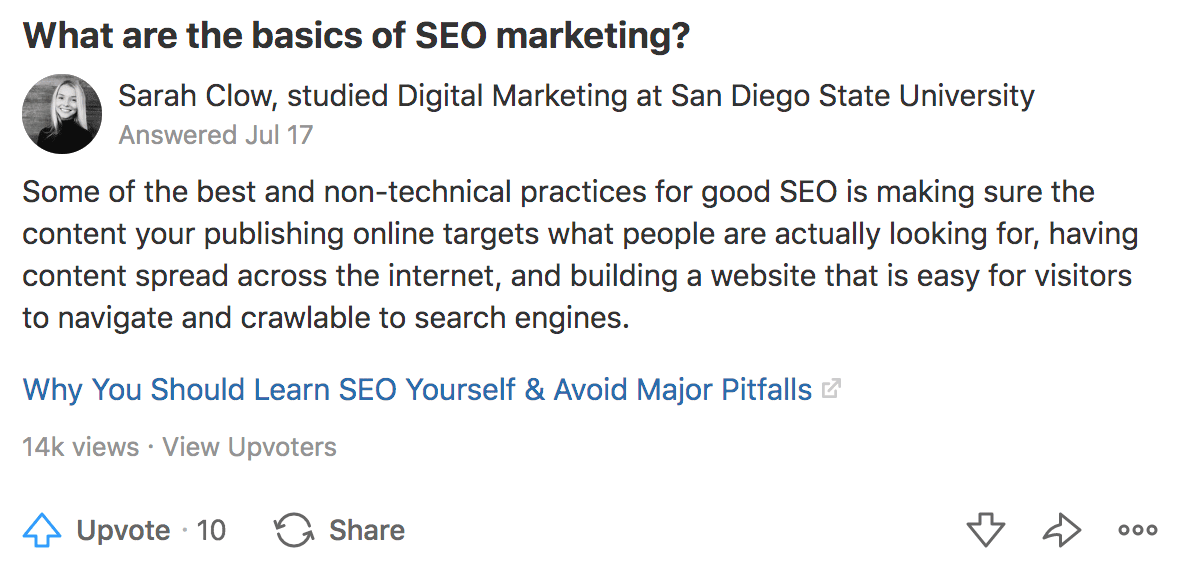 The above answer is simple and received 14,000 views and likely many link clicks.
How to Get Traffic to Your Website, Step #5: LinkedIn Posts & Blogs
LinkedIn remains a strong platform for organic traffic.
You can share valuable posts in your feed or you can start blogging through their native blogging tool.
You can include links in the posts in your feed or your blog posts to drive traffic, and you're also building your personal brand by posting consistently.
How to Get Traffic to Your Website, Step #6: Guest Posts
Guest posts are when you write a blog post for someone else's website.
You're typically allowed to include a link to your website or product, which will drive traffic to your website and increase your website's authority in the eyes of Google.
How to Get Traffic to Your Website, Step #7: Pinterest
Pinterest is another site people don't think of as a search engine.
However, just like YouTube is a search engine for video content, Pinterest is a search engine to find project ideas and beautiful images. It's a great source for free traffic and visibility.
If you choose free traffic as your strategy, understand that you should choose one or two strategies and stick with them on a weekly basis over the course of at least six months.
If you aren't consistent or don't stick with it over time, you won't get the benefits.
Not Sure You Have What It Takes To Start An Online Business?
Don't let being a "beginner" stop you from starting an online business. The truth is, you don't need to have any product at all to get started! I'll show you my detailed blueprint on how to build a business with other people's products - FAST.
You never have to create products. You never have to invest any crazy money, and you can scale - even if you don't have any experience right now.
Save Your Seat For This Free Training & Download Your Free Book...