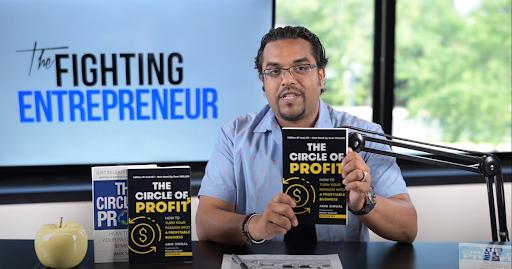 Today is a very special day for The Fighting Entrepreneur Podcast.
In this morning's episode, Anik announced the release of the third edition of his book "The Circle of Profit." 
Since releasing the first and second editions of this book, more than 1.1 million people have gotten copies. 
And while Anik is humbled by the success of this book, we don't find the success surprising at all. 
In the book, Anik explains step-by-step the system he used to rebuild his company back in 2008 after falling more than $1.7 million in debt.
As Anik says, it was really ugly. He owed everyone money and he truly had his back against the wall.
But the time-tested system laid out in The Circle of Profit not only helped him get out of debt - it helped him sell more than $300 million worth of products and generate 13 million email leads throughout his career.
It really is that powerful. 
In today's podcast episode, Anik gave a sneak-peek at some of the lessons you'll learn in this book…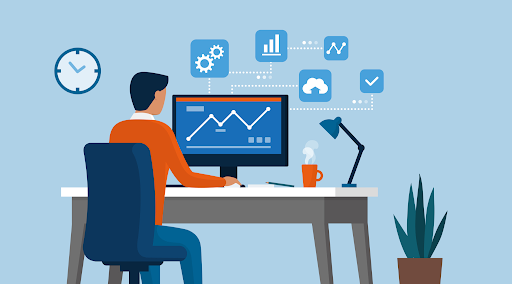 Lesson #1 - You Don't Need Your Own Product
When Anik started his career more than 19 years ago, the very first thing he tried to do was make his own product.
Looking back on it, all Anik can say is "can you believe that?!"
To make a long-story short, it didn't work. 
Creating your own product is expensive. It requires a ton of capital up-front.
So if you're a beginner entrepreneur, creating your own product is one of the most difficult things you can do. 
That failure almost led Anik to quit.
Now he knows that creating your own product is not necessary for beginner entrepreneurs. It's not required for experienced entrepreneurs either.
And that's one of the most important lessons taught in this book. 
He shows readers how to make a business with other people's products and offers…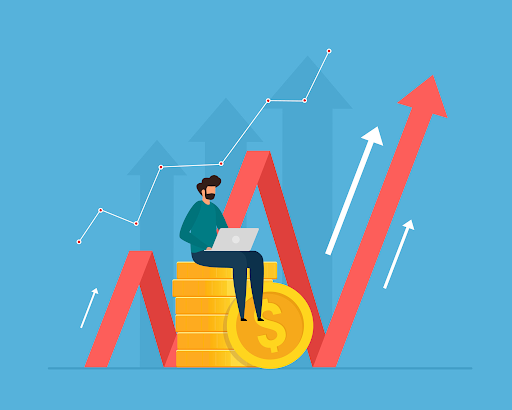 Lesson #2 - Not All Income Is Reliable 
Fast forward a few years and Anik was making money with online arbitrage. 
Basically, he was buying products that were under-priced online and flipping them for a profit. 
To start, it was a great business. Some months he was even making over $50,000 in revenue! 
But then he learned another valuable lesson. This was not a reliable income.
Sometimes, products he had success with would disappear. Some niches would become too competitive. 
But the biggest challenge happened when overnight Google decided to shut down ALL of his accounts. One day he was bringing in 10s of thousands of dollars in revenue. The next his business was completely gone.
It was a gut-wrenching experience.
But it taught him a valuable lesson about the different types of income you can earn online. 
Not every online business model is suitable for the long-term. Some businesses can be shut down overnight depending on the platform.
Fortunately, there are some other online businesses and strategies that are time-tested. They add value to whatever audience they target. 
And they keep driving passive income month after month. 
That's at the heart of The Circle of Profit.
You can listen to today's full episode of The Fighting Entrepreneur, right here.
Anik goes on to explain:
How to create a business that adds value…

How to start a business without your own product…

How "the Circle of Profit" led him to $300M in sales…

How to build an audience from scratch…

How to monetize your initial business…
Click here to listen to the entire episode right now...