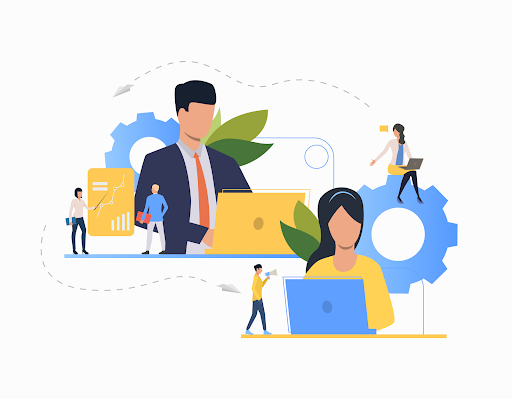 We've officially made it to 2022. Are you ready to get your business or side hustle up and running?
Whether you're looking to launch a full-fledged business, or just want to earn some extra cash, there are plenty of ways to make money online.
But some are better than others…
Some businesses require steep up-front costs (not to mention hours of work). 
That's why we're bringing you the 3 best FREE businesses to start today. Each of these launch strategies comes with no upfront costs.
Best of all, each of these business models is perfect for beginners. You need almost no experience to get started.
Here are our 3 favorites for 2022!
#3 - Digital Publishing
This one is simple.
It's all about posting information online. Typically the content is either sold directly or used as part of an affiliate marketing approach (more on that later).
Some of the most popular types of content to monetize include…
Online courses…

Blog content…

Consulting services…

Posting online reviews…

Any information product…
The biggest decision is finding your topic or niche. 
It can be anything you are passionate about. Think about your own skills and what you have to share. Don't overthink it either. Most of your hobbies will make great blog material. Think cooking, gardening, home repair...
Just make sure it's something you're passionate about!
#2 - Affiliate Marketing
Affiliate marketing is one of the best ways to make money online. 
The possibilities here are almost endless. Through affiliate marketing, you let your audience know about a brand or product they might be interested in. If they make a purchase, you get a commission.
No matter what niche you pick, there are affiliate products you can promote to your audience. 
Best of all, some big-name retailers like Target, BestBuy, and Wal-Mart all offer affiliate marketing programs.
Plus, there are so many different ways to reach your audience these days. 
You have traditional outlets likes blogs and websites. But you also have every type of social media platform like YouTube, Facebook, Twitter, TikTok, Instagram - you name it!
(Join nearly 49,000 students and get started now with Anik's free "Digital Bootcamp")
#1 - Kindle Publishing
This one often catches people by surprise. 
You do not need to be an "author" or even a professional "writer" to make money publishing eBooks on Kindle!
Kindle Direct Publishing (KDP) has great resources on how you can get started. They also are full of tips on how to best succeed on the platform.
Best of all, KDP allows you to upload a simple Microsoft Word file of your eBook. To start, you can write short books. Somewhere in the range of 30-50 pages will be a good start. And you can charge low prices, even just $0.99.
From there, you can see what kind of traction your books receive, and adjust your strategy going forward.
If you want to learn more about how lucrative Kindle Publishing can be, we have just the thing.
Ty Cohen has an upcoming FREE training where he will be explaining how he's been able to collect monthly royalty checks from Amazon with simple 25-page Word docs.
Learn about this amazing business model and sign up for the training today!