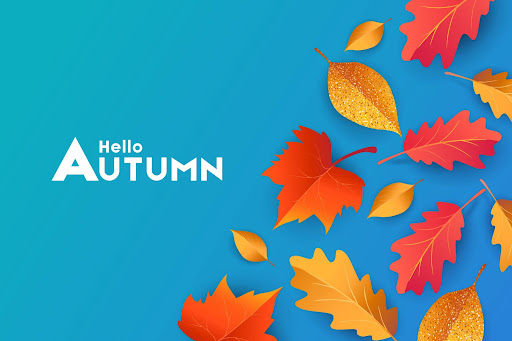 The Fall season is one of the best times of the year for affiliate marketers, or anyone looking for extra commissions.
There's a noticeable shift in shopping trends once the calendar and weather changes.
Since today is the official first day of Fall, we're bringing you 5 of our favorite affiliate trends to capitalize on this year.  
Each of these is a big opportunity and pays competitive commissions...
#5 - Ace Hardware
As winter gets closer, many homeowners (and renters) start making some big purchases in preparation. So while Ace has a smaller commission rate (5%), they do sell many high-ticket items.
Everything from home winterizers, to fireplaces, to snow removal equipment, sees a huge spike in demand this time of year.
And don't forget about all the fall items people need like leaf blowers, rakes, outdoor storage sheds. 
If it has to do with home improvement or maintenance, Ace Hardware sells it. 
Commission Rate: 5%
Cookie Length: 14 Days
#4 - Cabela's
Cabela's is one of the biggest brands for hunting, camping, and outdoor sports. 
Some of their biggest product categories include:
Hunting & fishing

Camping

Boating

Auto & ATV
 Like Ace Hardware, Cabela's commission rate may seem low at first (3%), but they sell some expensive items. And when it comes to hobbies like boating and hunting, people often spend quite a bit of money.
Fall is prime hunting season in much of the United States, making the timing here perfect.
Commission Rate: Up to 3%
Cookie Length: 14 Days
#3 - Plow & Hearth 
This is the #1 time of year when people start adding fireplaces and hearths to their homes. 
Plow & Hearth has hundreds of fireplace and stove options for sale, along with a variety of accessories.
The company also offers a ton of yard and garden, outdoor living, and furniture products. According to their website, they have over 2,000 products available for sale online. 
This is one to act quickly on. People usually make their winter-proofing purchases ahead of cold weather.
Commission Rate: 5-10%
Cookie Length: 20 Days
#2 - Spirit Halloween 
This one is obviously best during the month of October, so you still have over a week to prepare.
Spirit Halloween is one of the biggest Halloween suppliers in the U.S., selling everything from costumes, to decorations, movies, and every accessory you can imagine.
According to Spirit, the average sale on their website comes in at $63.28.
Commission Rate: 13%
Cookie Length: N/A
#1 - Gap - Old Navy - Banana Republic
Now's the time everyone trades in their summer outfits for their fall fashion. 
The weather hasn't changed yet, but we're getting close. And once the weather turns colder, shopping for fall attire hits its peak. 
One of the biggest retailers for affiliates in this space is Gap Inc., which owns a variety of brands including Old Navy, Banana Republic, Athleta, and Intermix.
Act quickly if you want to take advantage of the seasonal switch in fashion!
Commission Rate: 4% on regular priced items, 2% on discount items
Cookie length: 1 Day
The Gig Economy Is Taking The World By Storm!
Here's why: Freelancers can make great money and keep their freedom. Never having someone else tell you when to be at the office is priceless!
Discover how you can join the new gig economy here!