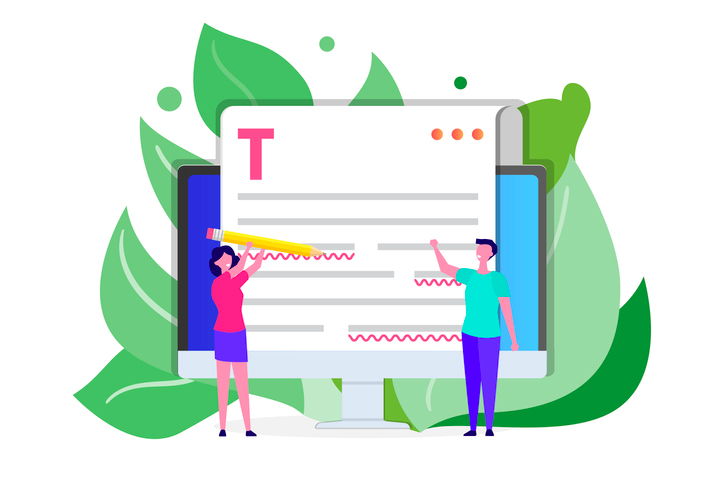 Want even MORE info about how to use copywriting to grow your business? Grab your spot in this FREE course to learn about the tools and strategies you (and your business) have been missing out on.
___________
When you're learning about copywriting, one of the best things you can do is consume as much copywriting as possible to see what good copywriting looks like and what bad copywriting looks like.
As you read more, you'll start to notice patterns in each.
What I've done here is I've put together several examples of copywriting from some of the most popular niches.
Some examples are great, while others aren't so great. 
However, you'll have a more clear picture of what copywriting looks like by the time you finish reading this post. 
You may even find some inspiration.
#1: Examples Of Copywriting From Fitness & Weight Loss Niche
#1: Peloton Website Copy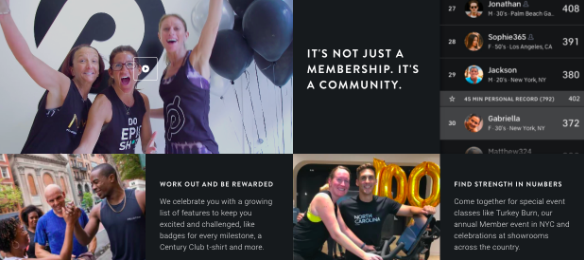 Peloton does a good job here in selling the benefits of their product instead of the features. They're focusing a lot on the community element of purchasing their product, which is important for people who want accountability for working out.
 
#2: Fitbit Facebook Ad Copy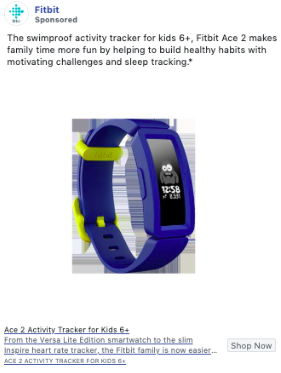 This FitBit ad is another good example of a product selling the benefits of the product. They say that it's waterproof, which is a feature, but they go on to explain how that means you can have more fun with the family.
#3: Under Armour Opt-In Popup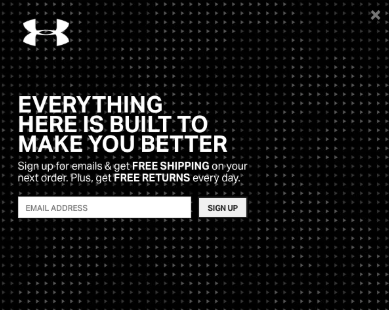 This Under Armour opt-in box is good copywriting for a couple of reasons. The headline is bold and explains the benefit of their newsletter, which is to make you a better person.
However, they also have a compelling offer because you get free shipping and free returns if you give them your email address.
#4: Nike Facebook Ad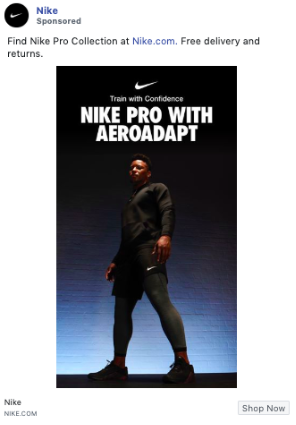 This isn't the most exciting piece of copywriting, but they do offer free shipping and returns, which is a nice benefit. 
It just shows you how powerful the Nike brand is. 
They don't have to put much effort into a copywriting at all, but their brand is so strong that people will click and buy anyway.
(RELATED: Learn How to Copywrite With Our (Simple) 5-Step Copywriting Formula)
#5: Olympia Gym Ad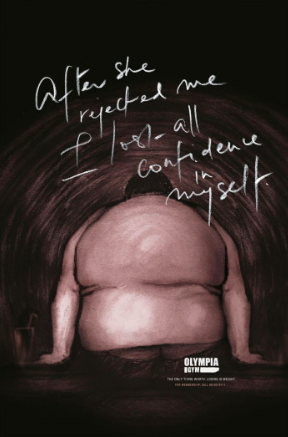 This ad from Olympia is a great piece of copywriting.
At its core, copywriting is all about hitting the right emotional triggers to inspire people to take action.
And this ad is as emotional as it gets. 
They only needed one sentence to tap into the feeling of rejection that so many people around the world have felt.

#2: Examples Of Copywriting From Health Niche
#1: Marino Wellness Website Copy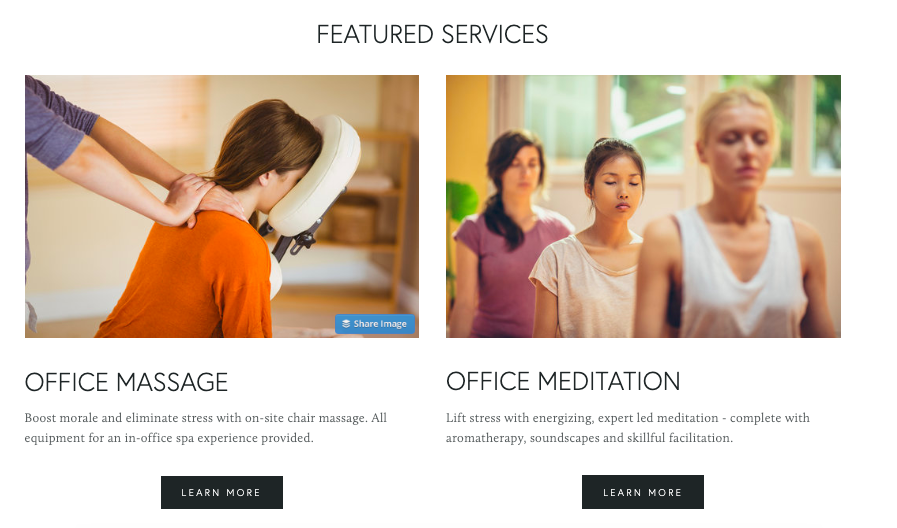 This piece of website copy from Marino Wellness does a good job highlighting the benefits of their services. 
If you get office massages and meditation for your office, you'll make your employees happier, less stressed and more energized.
Powerful stuff for a company.
#2: Healthcare.gov Facebook Ad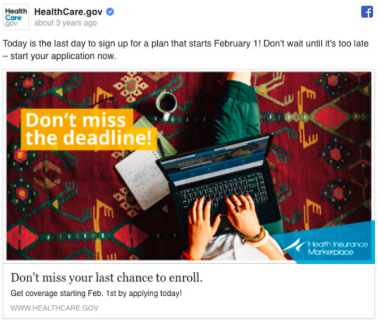 Not a bad piece of copywriting here for a government agency. 
What they did well here was to create a sense of urgency by using time scarcity. Your last chance to enroll is February, so you better click now!
#3: Six Month Smiles Facebook Ad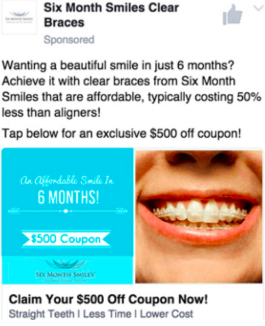 This a pretty good piece of copywriting from a dental office for a couple of reasons.
First, they have a good question hook in the beginning because it creates a bit of intrigue.
Who doesn't want straighter in just a few months time? Normally, people wear braces for a year or more!
The second thing they've done well is to create a compelling offer.
Not only is their product already 50% cheaper than normal aligners, but they've also included a coupon for $500 off. 
Not bad!
#4: Coloring Method Facebook Ad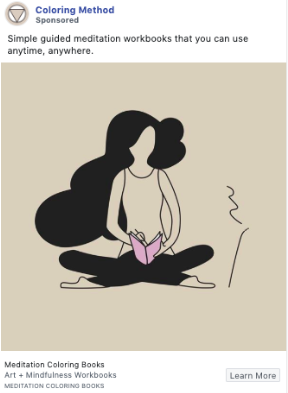 The copy in this one fell a bit flat for me because there's nothing here that really grabs my attention, so I don't feel compelled to click. 
However, they did hit their benefit.
You can use their product to relax anytime, anywhere.
#5: Muse Website Copy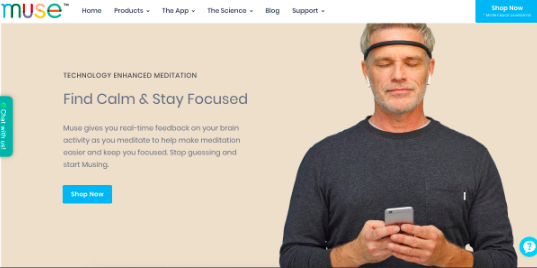 This homepage copy is pretty good. 
They grab you with the benefits to their product right in the headline. If you use Muse, you'll be calmer and more focused.
It then addresses another pain point in the body copy.
Many people don't know how to start meditating, but Muse makes it simple and easy.



#3: Examples Of Copywriting From Dating & Relationships Niche
#1: Tinder Facebook Ad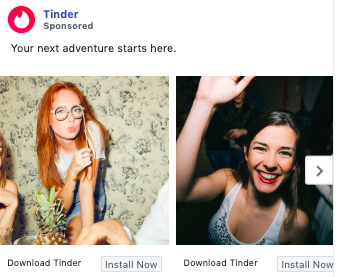 Tinder is another one of those brands that doesn't need particularly strong copy because so many people already know what it is and what it's used for.
However, this piece of one-line copy actually isn't bad. 
Install Tinder and you'll bring some excitement to your life!
#2: Match Facebook Ad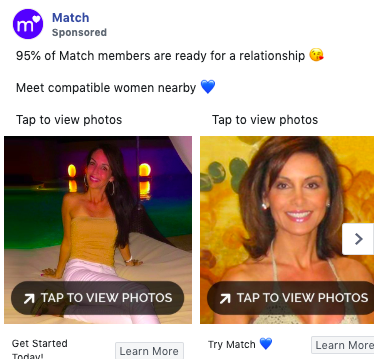 This Facebook ad does a good job hitting a key benefit immediately. 
If you sign up for Match, you'll find people who want a relationship rather than a fling.
That's an important benefit for a dating app.
#3: OkCupid Website Copy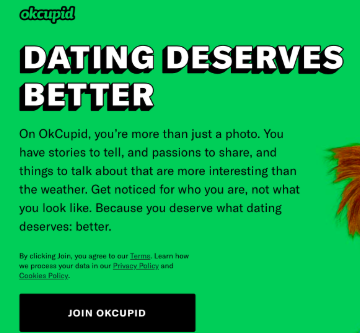 OkCupid has a surprisingly well-designed website. 
Their copy looks great, which draws you in. 
They then hit on a lot of emotional triggers and benefits by discussing how you'll be valued for much more than your looks if you join OkCupid.
Pretty compelling copy.
#4: Plenty Of Fish Website Copy

Plenty of Fish highlights some great benefits here:
You'll have plenty of conversations

It's an active platform

You never have to pay
The problem here for me here is that their design is just boring. 
Nothing about it grabs your attention or inspires me.
#5: Happn Facebook Ad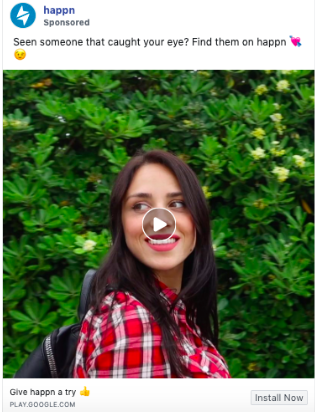 The copy in this ad is honestly a little bit boring.
In such a competitive space, companies without the brand recognition of an app like Tinder need to do much more to stand out. 
This ad falls flat.
(RELATED: 10 Copywriting Courses That'll Help You Step Up Your Game)
#4: Examples Of Copywriting Pets Niche 
#1: Petmate Facebook Ad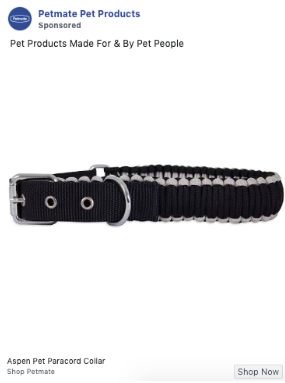 The copy here is a little bit boring. 
However, the image does a lot of the selling for a product like this.
But what's the benefit here for this collar? Does it make it easier to walk your dog? Is it more comfortable? Does it last longer? 
A couple of tweaks could make this ad stronger.
#2: Purina Facebook Ad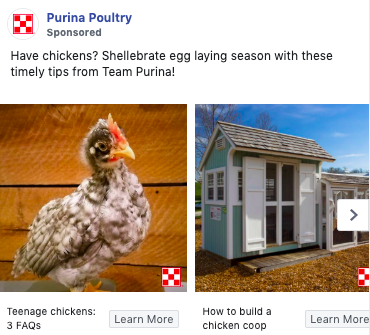 Not a bad ad at all.
The hook directly addresses a specific target audience, and they got a little bit creative and fun with their writing. 
If I owned a chicken, I'd be interested.
#3: Mammoth Website Product Copy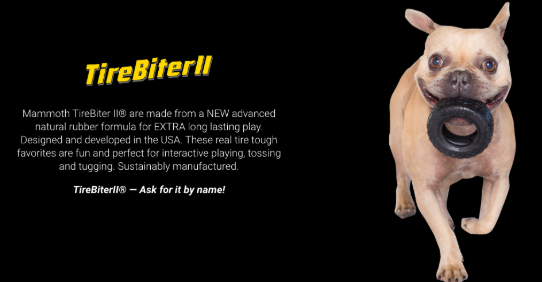 The website copy for this product is decent. 
They highlight an important feature of their product (the advanced rubber), and then they say the benefit of that feature (long-lasting play). However, I'd be interested in how much longer this toy lasts than competing products. 
They also hit on some other interesting benefits like the fact that it's made in the USA and is sustainably manufactured.
#4: Kong Website Copy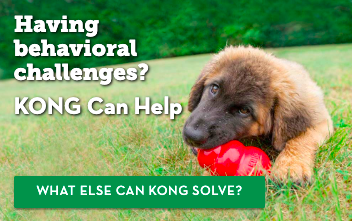 I like this website copy for its simplicity. 
One of the biggest pain points that dog owners have is that dogs often have some annoying behavioral habits.
Here, Kong says they can solve that problem.
I'd click and check it out if I were a dog owner.
#5: Cat Spraying No More Sales Page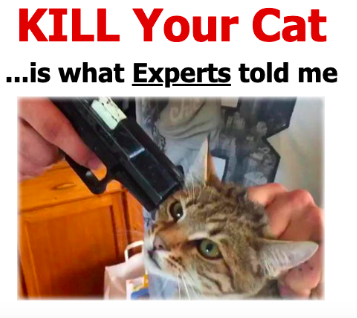 The beginning of this sales page is a bit ridiculous, but it does its job in getting your attention. It also triggers you emotionally if you're a cat owner because you would never want to kill your cat.
So, I think this sales page probably gets a lot of people to continue reading.

#5: Examples Of Copywriting From Self-Improvement Niche 
#1: Tony Robbins Facebook Ad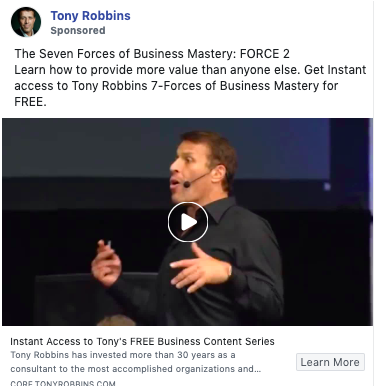 Tony Robbins is another type of name/brand that doesn't necessarily need the best copy due to how much recognition is already there.
He hits on the benefit of learning how to provide more value than anyone else, but the rest of the ad falls a bit flat for me.
 
#2: Bob Proctor Facebook Ad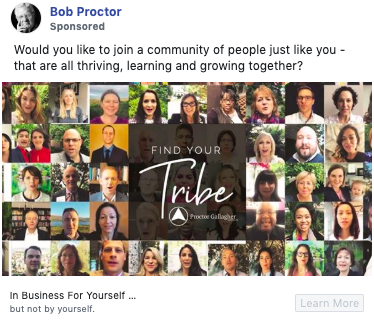 Appealing to a sense of community is one of the most powerful things you can do as a copywriter.
What many people want more than anything else is to feel a sense of belonging, community and accountability.
So, this ad is simple but effective.
However, people who don't know who Bob Proctor is or what he does may not find it as appealing.
#3: Memory Professor Sales Page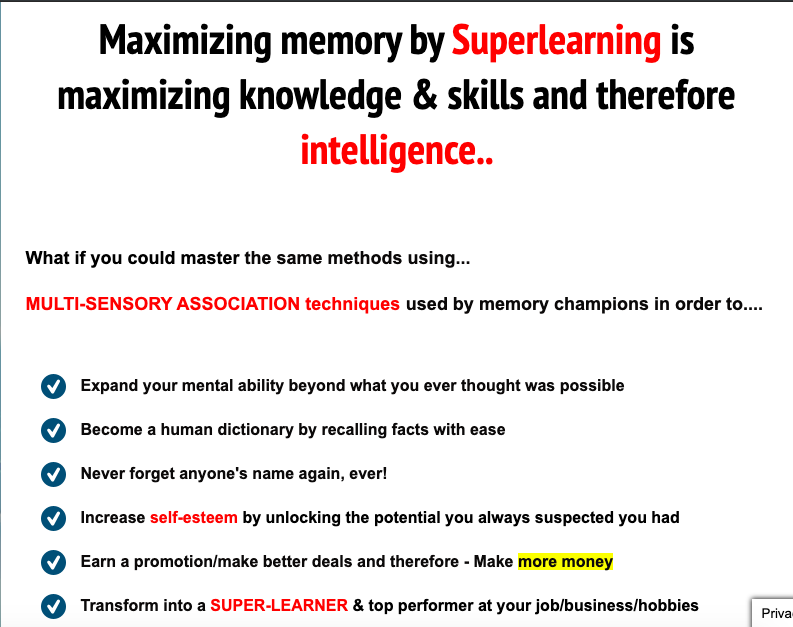 This sales page does a great job highlighting key benefits of the product.
Every bullet point here is a benefit that you get from reading this book, and they're pretty compelling benefits.
#4: Darren Hardy Sales Page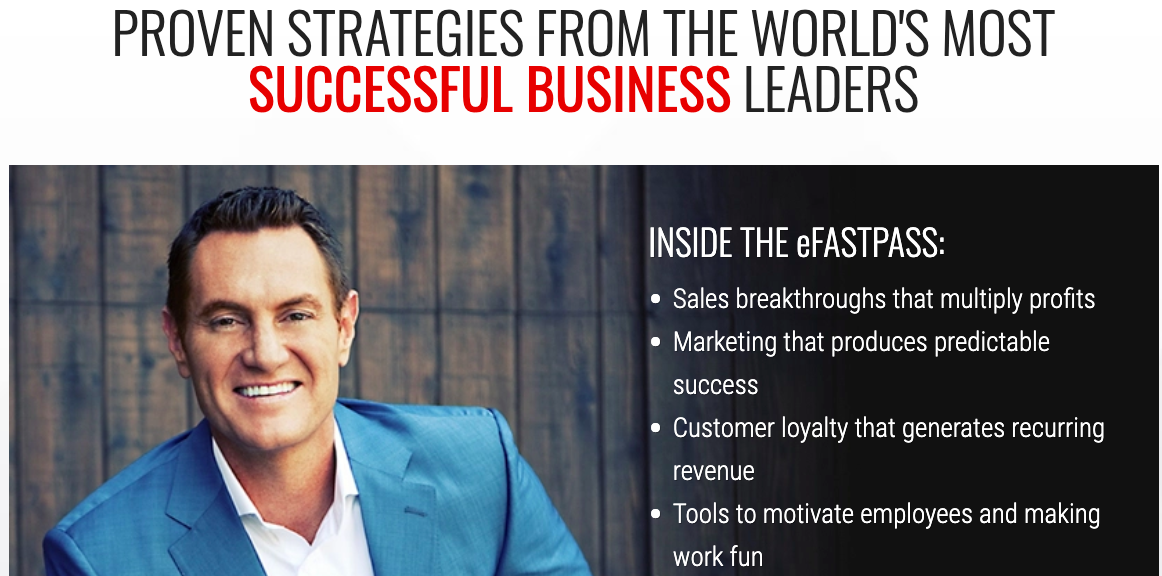 Here's another piece of sales copy that does a great job of highlighting the benefits of the product.
Rather than list specific modules or features of the courses, Darren Hardy talks about the results you'll get from the courses.
Much more powerful.
#5: Christine Hassler Facebook Ad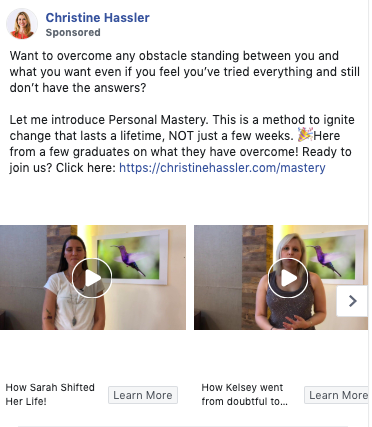 Here, Christine Hassler addresses a common pain point right from the beginning.
Everyone has felt frustrated in their life, and she's offering up a solution to that problem.
She even includes testimonials to back up what she's saying.
#6: Examples Of Copywriting From Wealth & Investing Niche
#1: Timothy Sykes Facebook Ad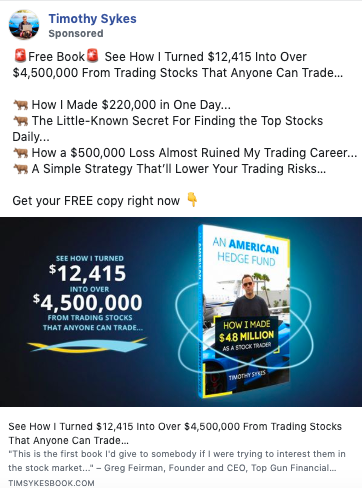 In terms of advertising to people who want to make money with investing, this ad does a good job. 
He comes in strong with a free offer and then appeals to people who don't have a ton of money but want to turn what they do have into something much bigger.
There's no way to know if what he's saying is true, but it's definitely powerful if it is.
Who would want to turn $12,500 into millions?
He's likely to run into some skepticism, but the book is free so a lot of people will probably give it a chance.
#2: Grant Cardone Sales Page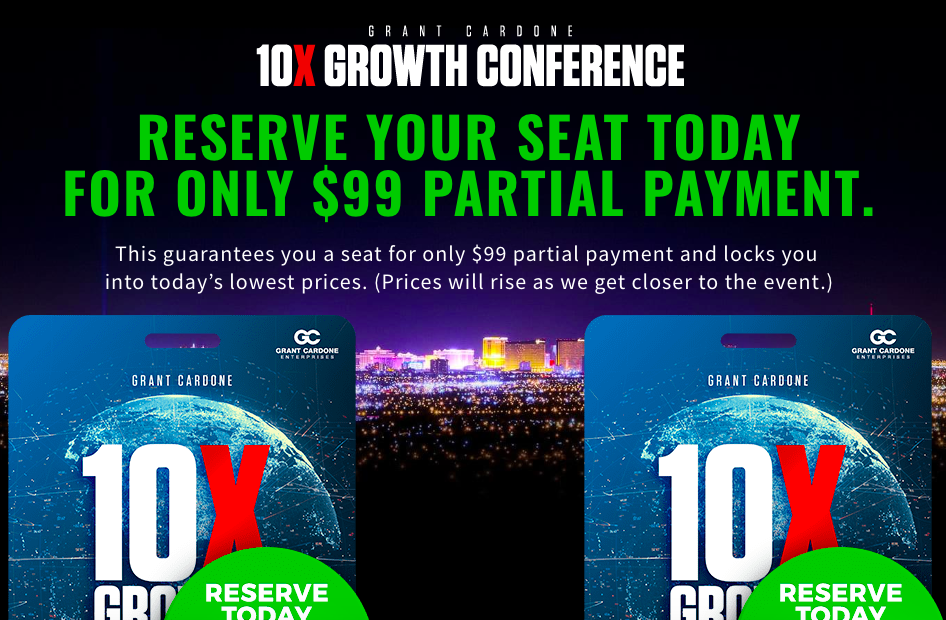 Grant Cardone is a strong brand, and the 10x conference already has a good reputation.
The techniques they use here that are effective are price and time scarcity. 
If you put money down now, you won't have to pay a higher price for tickets down the line since prices will go up.
#3: Tai Lopez Sales Page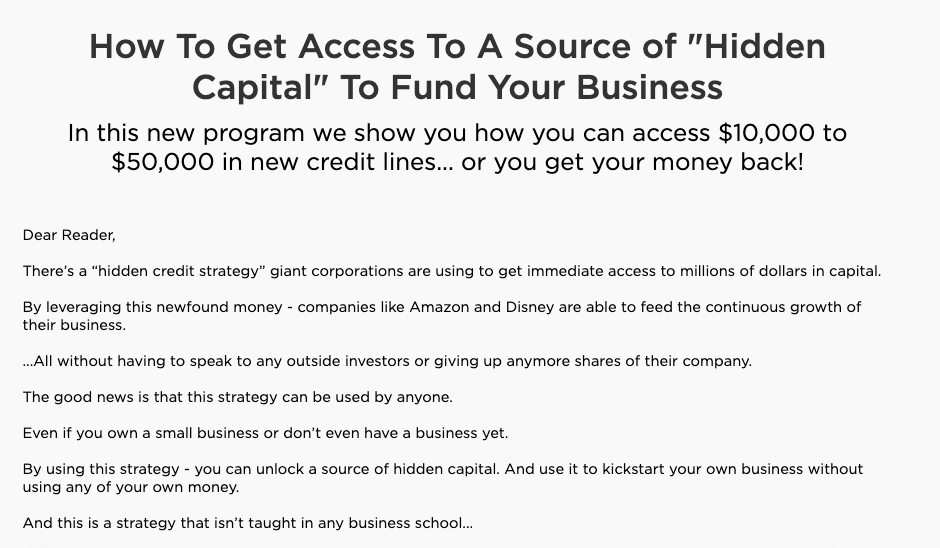 People love to feel like they're getting in on something secret or hidden, so the headline here is a pretty good strategy.
He then goes on to hit some good benefits in the copy like not having to speak with any outside investors or give up any shares in your business.
#4: Acorns Facebook Ad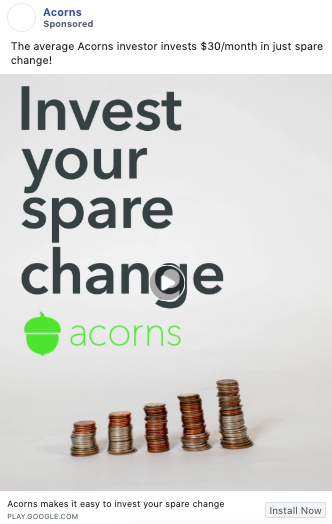 Here's an example of simple, but effective, copy.
An objection many people have to investing their money is that they don't have enough money to invest. Well, Acorns says that you can invest $30/month just by using your spare change. 
Who doesn't have some spare change?
#5: Forex Duality Video Sales Letter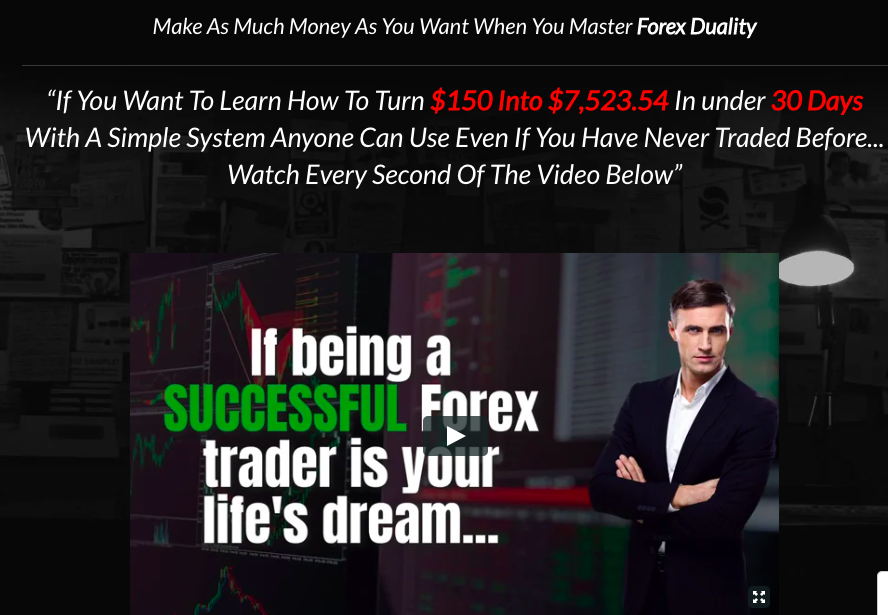 This is a video sales letter, but we're looking at the headline here.
He did a good job writing a benefit-driven headline that grabs people's attention, but now he needs to deliver the value in the video.
It's a big promise to live up to.
#7: Examples Of Copywriting From Make Money Online Niche 
#1: Outschool Facebook Ad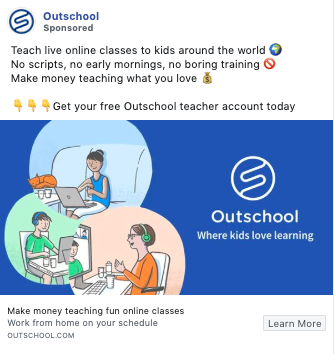 This is an interesting ad because they have a ton of benefits packed into just a few sentences.
If you're a teacher, this would definitely be appealing. 
You don't have to follow their script, you don't have to wake up early to teach, you don't have to go through any training, the account is free and you get to do it all from the comfort of your own home.
This ad is a win.
#2: Udemy Website Copy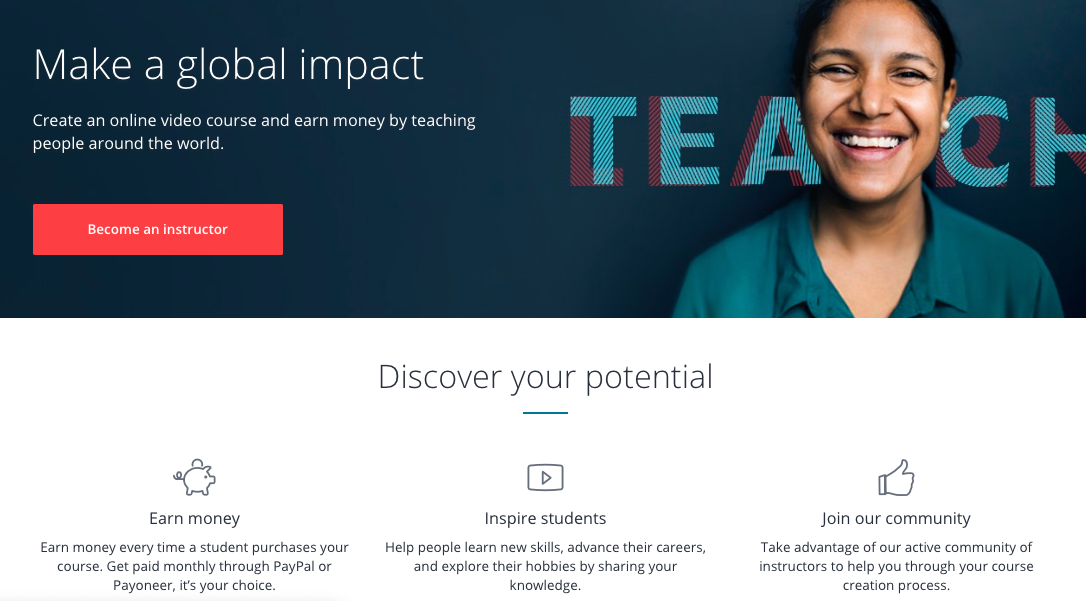 Udemy does a pretty good job hitting on benefits in their web copy. 
You get to make a global impact, earn money monthly, help people improve their lives and be a part of a community of other teachers.
Not bad.
#3: Airbnb Website Copy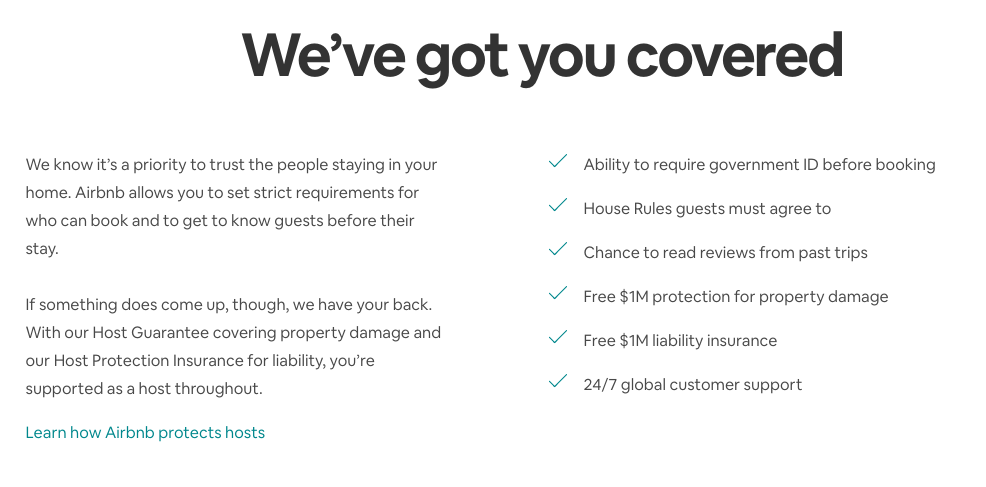 Airbnb is borderline make money online, but I included it because I liked their copy.
One of the biggest objections people have to listing their home or apartment on Airbnb is that they don't trust people enough to let them in their home.
Airbnb does a great job addressing that objection in their bullet points. By the end of it, you feel stupid for NOT listing your home on Airbnb.
That's how you know it's good copy.
#4: Online Money Facebook Ad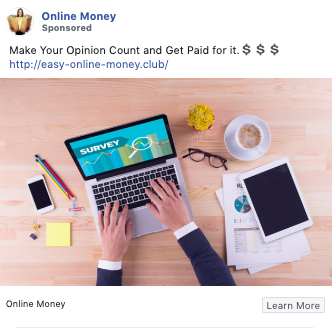 This ad isn't bad, but I think they could've done a bit more to make the click a bit more compelling. All you have to do to make money is provide your opinion, but people see that offer all the time.
Some social proof or testimonials would work well here.
#5: Anik Singal Facebook Ad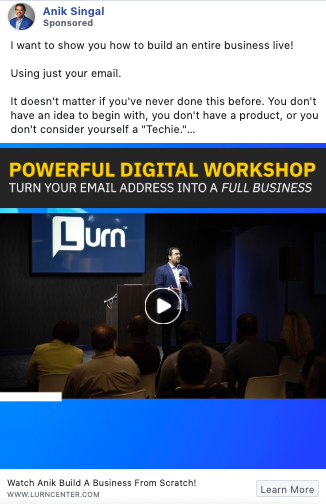 Here's some copy from our very own Anik Singal. There are a couple of things that work well here.
For one, people like to see things live because it makes it more believable.
The second thing that works well here is that he addresses the common objection that they don't know enough to start a business.
Well, you don't need any experience for this business model!
(RELATED: How To Become A Copywriter In 10 Easy Steps)
#8: Examples Of Copywriting From Beauty Treatments Niche 
#1: Glamour Pop-Up Box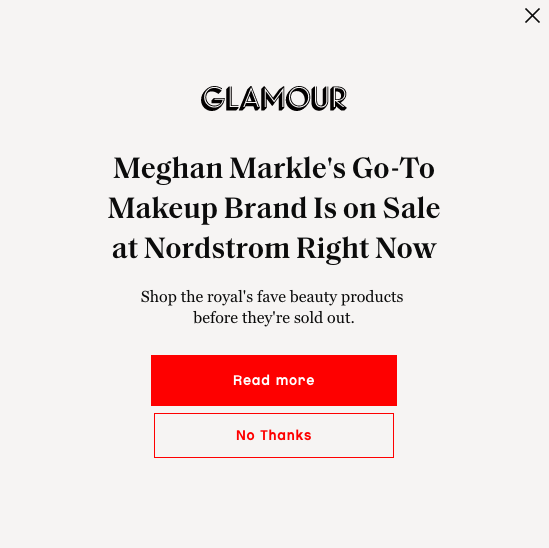 This isn't a bad use of a popup box. 
They use a famous person's name to create interest, and then they go for the click by insinuating that they're going to sell out soon.
#2: Mac Opt-In Box

While Glamour makes good use of their popup box, Mac does not.
There's nothing interesting or exciting about this box at all. 
Why would anyone want to sign up? They aren't creating any excitement or intrigue for their audience.
#3: Kootek Amazon Product Description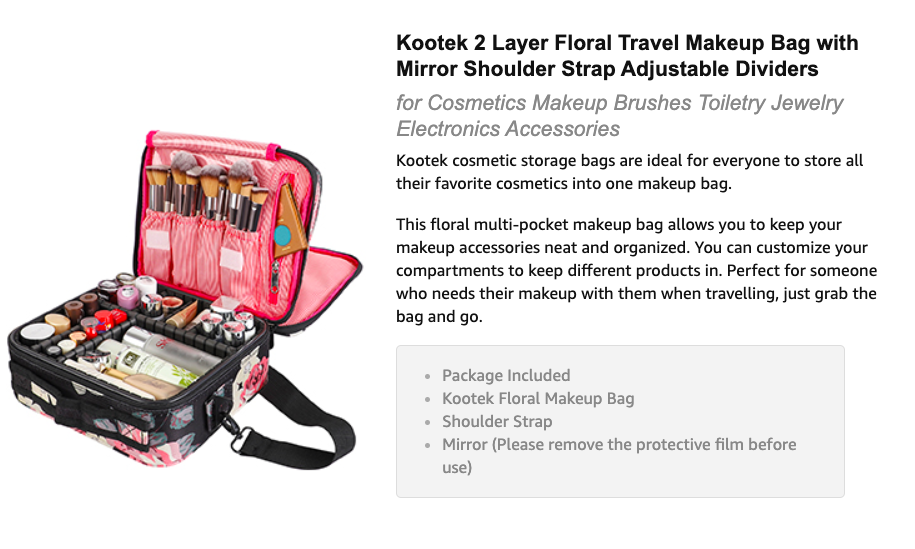 This isn't a bad description, but it isn't great either. 
They do a great job highlighting some of the key benefits of the makeup case, but the writing comes off as a tad bit boring.
If they brought a bit more energy to the table, it would be a more compelling offer.
#4: Relavel Amazon Product Description

This makeup case doesn't do as good of a job as the Kootek case. 
What are the benefits here?
It's mostly a feature-focused description that leaves a bit to be desired.
#5: Cosmo Magazine Subscription Page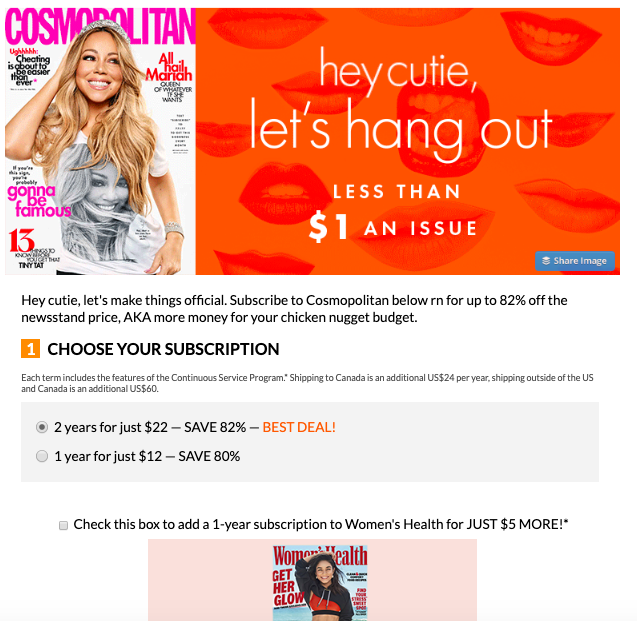 This isn't the best copywriting, but it isn't the worst either. It's playful, fun and creates the sense of getting a good deal.
However, where are the benefits? Where's the scarcity?
There's nothing here that makes me feel compelled to sign up.
#9: Examples Of Copywriting From Gadgets & Technology Niche 
#1: Apple Product Page

Credit to Apple for understanding the importance of benefits. 
This is essentially a list of all the benefits of the new iPhone, and they're benefits that users definitely care about.
This is a good piece of website copy.
#2: Tesla Product Page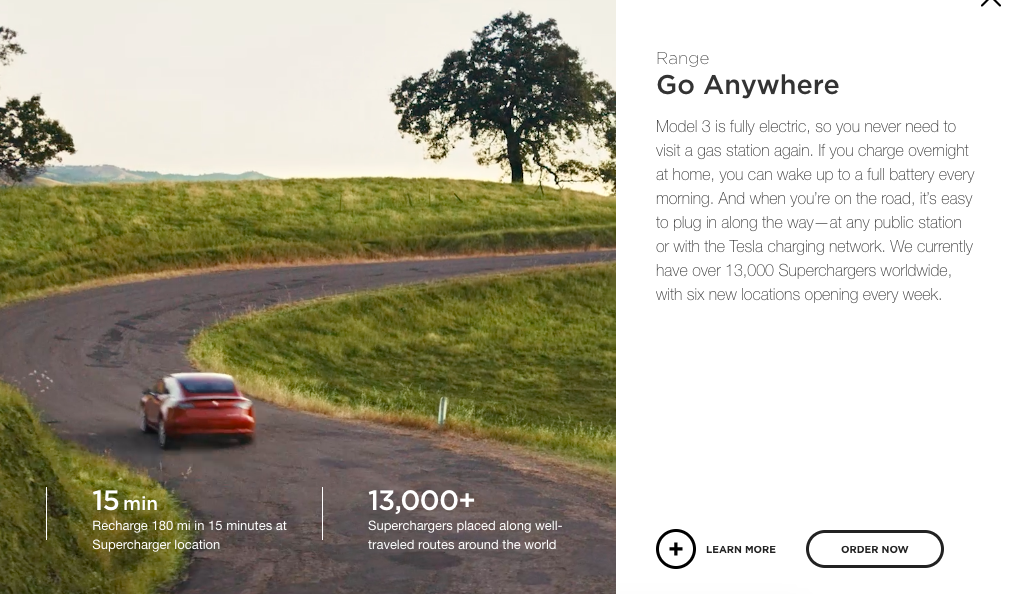 Again, credit to Tesla for understanding benefits.
They list the specifics of the car elsewhere on the website, but they also point out great benefits like the fact that you never have to stop at a gas station again.
That's a pretty compelling benefit.
#3: Amazon Echo Product Description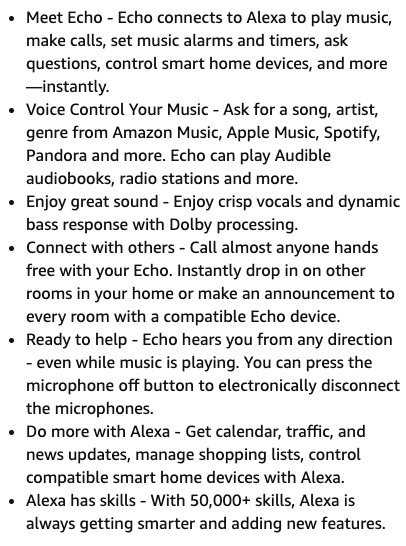 The Echo is one of Amazon's most popular products, and they do a great job in their copy.
There are a ton of benefits, and Amazon does well describing each one.
#4: Beats Pill Product Copy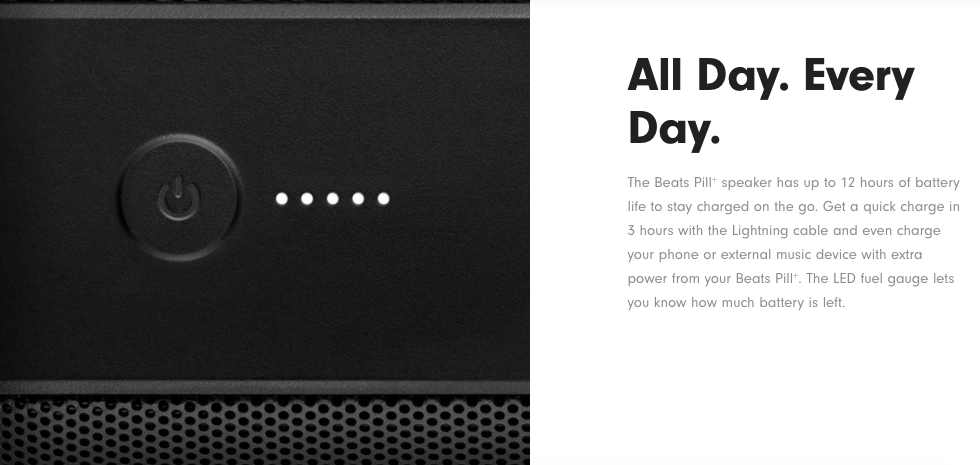 Another good piece of website copy here.
With the Beats Pill, your battery stays charged on the go and can be recharged in just three hours with the Lightning cable.
#5: TechCrunch Facebook Ad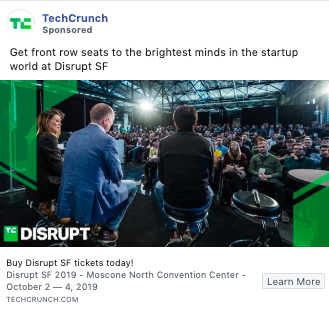 This isn't the worst ad I've seen, but I do think TechCrunch missed an opportunity to highlight at least one benefit of attending their conference.
In other words, what will people get out of going to Disrupt?
#10: Examples Of Copywriting From Personal Finance Niche
#1: The Penny Hoarder Opt-In Box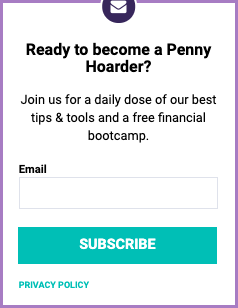 This is a pretty good piece of copywriting from The Penny Hoarder.
For one, they're building community by calling their audience Penny Hoarders. That gives it a sense of both community and exclusivity. 
The other thing they do well here is they offer a free financial boot camp. 
One small thing they could've added to the copy is a short tidbit about the benefit of going through the financial boot camp.
#2: Dave Ramsey Facebook Ad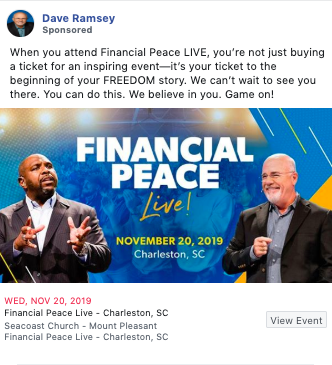 Heres another good example of someone focusing on a great benefit.
Instead of selling the event, Dave Ramsey is selling the idea of freedom, which is much more powerful.
#3: The Smart Wallet Email Opt-In Box

This is a boring sign up box. 
There's nothing here that gets me excited about this email list, and they don't do anything to differentiate themselves from other financial websites.
#4: Robinhood Sign Up Box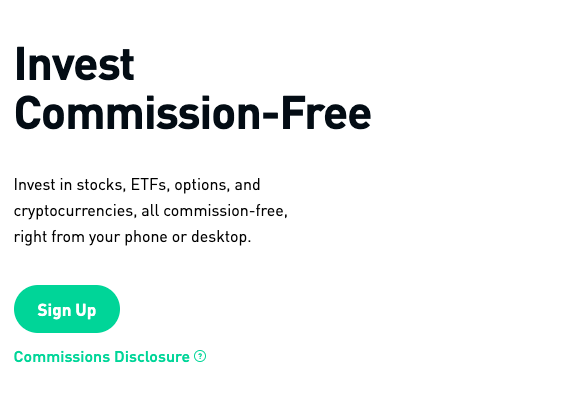 This is a much better sign up box. 
See how they hit a major benefit right in the title? That's a compelling offer.
One thing they could've done better would be to use more exciting text in their box than 'Sign Up'.
#5: Stash Website Copy

This is some good website copy. 
Stash addresses the biggest objections straightway. 
People can invest with just $5, it's easy for people to use, and millions of people are already using it.
Addressing those three pain points should lead to a better clickthrough rate.
How To Use These Examples Of Copywriting
There's a lot you can do with these copywriting examples. 
For one, you can read all of them and see which ones are doing well and which ones need a little bit of work.
You can then use that information to drive your own copywriting.
For two, you can take the examples here that you like and turn them into your own swipe file to use as inspiration when you need to do some writing.
Either way, the goal here is to make you a better copywriter.
(Note: Want even MORE info about how to use copywriting to grow your business? Grab your spot in this FREE course to learn about the tools and strategies you (and your business) have been missing out on.)