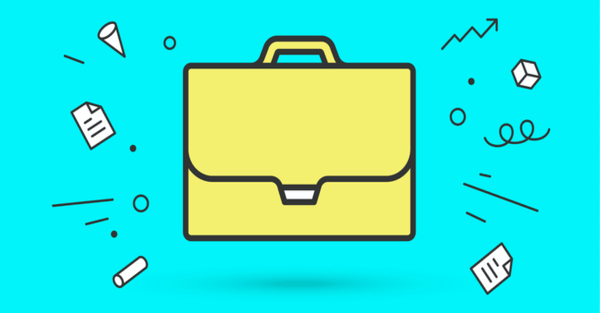 Want even MORE info about how to use copywriting to grow your business? Grab your spot in this FREE course to learn about the tools and strategies you (and your business) have been missing out on.
___________
If you want to be a copywriter, you're inevitably going to be asked, "Can I see your portfolio?"
If you're like many brand new copywriters, your answer is likely going to be something along the lines of, "Uhhh…I don't have a portfolio."
Don't let that be you. 
Without a copywriter portfolio, the odds of someone hiring you for a well-paid project are pretty low. 
Nobody wants to take a financial risk on a copywriter without any experience. 
So, what I'm going to do for you in this article is discuss what exactly a copywriter portfolio is and how you can build one that wins clients. 
What Is A Copywriter Portfolio?
A copywriter portfolio is a collection of your past work that shows people the type of writing you're capable of doing, the results that you got, and what other people have to say about your work. 
It's no different than a portfolio of work in any other industry. 
Your copywriter portfolio could be any of the following or more:
Your LinkedIn profile

A website

A simple collection of documents and links

Your Upwork profile

Your Pinterest profile
There are a lot of different places you can host your profile (which we'll get to later), but the point is that it should be somewhere easy to share with potential clients. 
(RELATED: How To Become A Copywriter In 10 Easy Steps)
What You Need In A Portfolio
In terms of what you should include in your copywriter portfolio, it can be anything related to your work as a copywriter that will help convince people that you're someone they can trust with their copywriting project. 
A few examples of work you can include are:
Sales Pages
A sales page is a single web page that serves to sell a product, and it's one of the best types of samples to have in your portfolio. 
A sales page looks like this: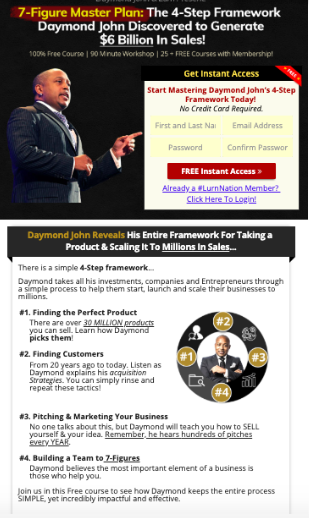 If you can provide a sample of your writing along with data showing how your sales pages have performed, that will be a powerful piece to add to your portfolio.
Scripts
More and more companies are running webinars and creating video sales letters for their products.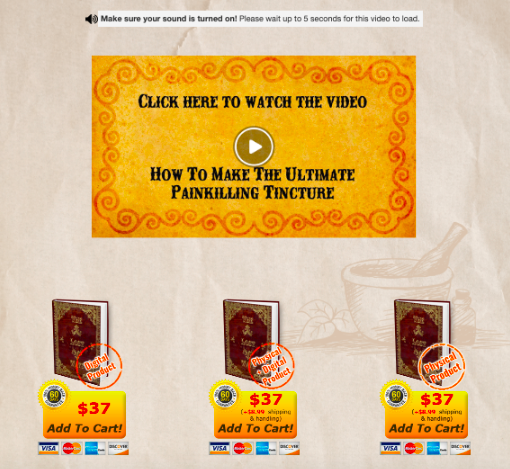 So, someone who can write a high-converting script is in-demand right now. 
Ad Copy
Every copywriter needs to know how to write effective ad copy on platforms like Facebook, Google, and LinkedIn.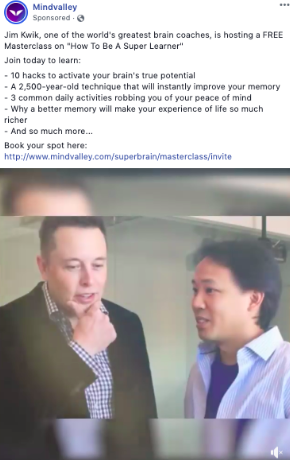 Again, having some data is a great way to show your potential clients that you're able to write ads that convert. 
Website Copy
If you want to help people through the entire process of designing a website and marketing copywriting plan, you need to know how to write engaging website copy.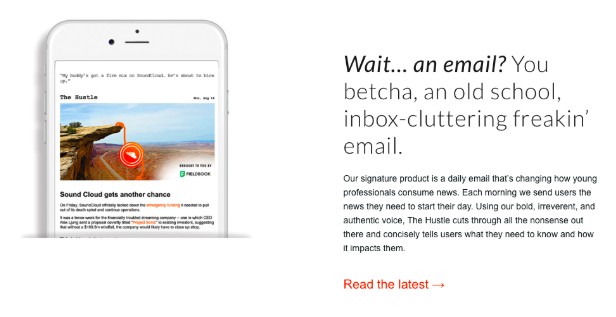 Notice how there's a personality and tone to the writing that draws you in and makes you want to read more. 
That's what good copywriting does, and that's what your potential clients will want proof of.
Blog Posts
While blogs are typically considered content rather than copywriting, you can show proof of your knowledge via blog posts. 
For example, Amy Harrison is a copywriter but also has blog content that helps educate her readers to turn them into better copywriters.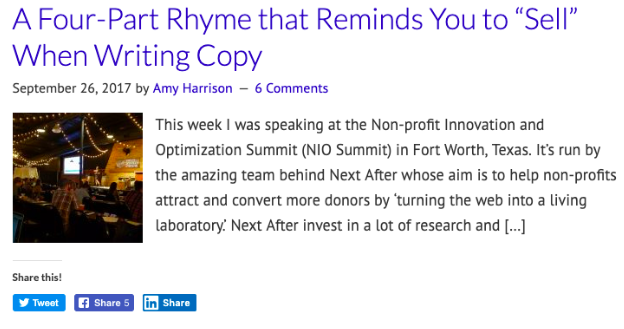 Sharing content like this in your portfolio helps you establish yourself as an authority and as someone who cares so much about their profession that they want to write blogs about it. 
Guest Posts
Another way to establish your authority is to show people that authority websites believe in your work so much that they're willing to feature you as a guest writer on their website. 
Take Brian Clark, for example.
He's a copywriting authority with his own successful company, but he also guest posts on other high-authority sites to further establish his credibility and expand his audience.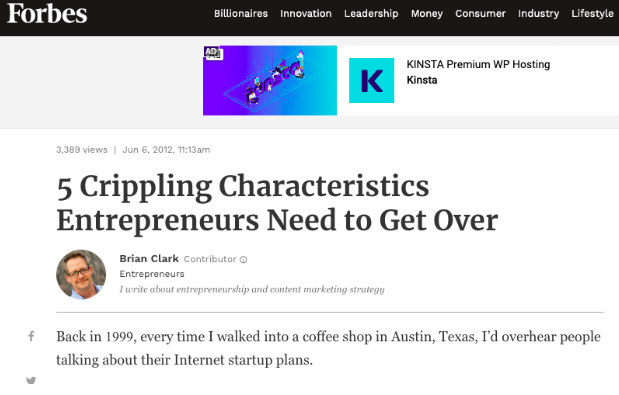 If you want to impress your potential clients, include guest posts on high-authority websites in your portfolio.
Proof Of Results
As I alluded to earlier, the more hard data you can provide in your portfolio, the better. 
If you can show clients something along the lines of, "I increased conversions by 10% with my copy," that's going to be meaningful to your clients. 
Numbers talk. 
Social Proof
The more social proof you can provide, the better off you'll be.
Whether you add reviews, testimonials, or awards, the more proof you can show your potential clients of your successes, the easier it will be to sell them on your services. 
Take Sarah Dembkowski's portfolio, for example.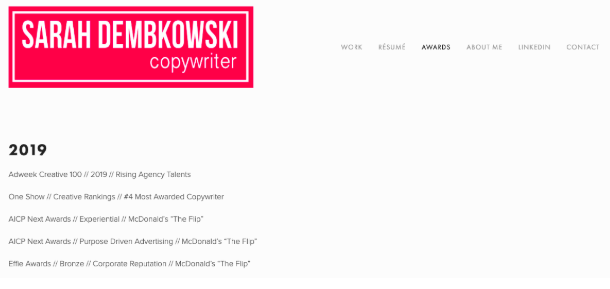 She has an entire section dedicated to the awards she's won over the years, which is great social proof for her audience.
(RELATED: Learn How To Copywrite With Our (Simple) 5-Step Copywriting Formula)
How To Get Samples Without Clients
You can't get clients without a portfolio, and you can't build a portfolio without clients.
It's a bit of a catch-22. 
However, the good news is that there are several ways to build up a portfolio without any clients so that you have some work to show off when you do start sending out pitches. 
If you're just starting out, here are some of your options. 
#1: Create Samples Based On Made-Up Jobs
I'm not telling you to lie to people here. 
What I'm saying is that you can create your own project description and then create work samples based on that description. 
For example, you could take some of the following:
Write a Facebook ad for a software client looking for email signups

Create a sales page for an eBook

Write a video sales letter script for a course
While they aren't real projects, you can still create sample projects based around those made-up projects to show people what you're capable of. 
#2: Work For A Nonprofit
Many nonprofits are strapped for both time and money, and they often have people in positions that they aren't necessarily qualified for due to having limited resources. 
So, they're often receptive of people looking to lend a hand. 
You could reach out to nonprofit organizations in your area that you care about and offer to do some copywriting for them. 
This gives you real experience and some samples for your portfolio. 
#3: Work For Free (Or A Discount)
This one is a bit controversial in the freelancing community. 
While you definitely don't want to undervalue your services, sometimes the quickest way to build up a portfolio and a client base is to offer to do some work for free. 
Whether it's your friend's business or a local business, there are a lot of people out there who are willing to give you a chance if you're offering your services for free. 
It can even lead to paid work if you prove yourself. 
Again, don't feel like you have to do this for an extended period of time. Once you've got a few samples, make sure you're charging people what you're worth. 
#4: Exchange Your Services
An alternative to doing free or discounted work is to barter your services with another person or business. 
For example, maybe you need a logo. 
You could probably find a graphic designer who's willing to design a logo for you in exchange for you writing their website copy or sales page. 
#5: Start Your Own Website & Mailing List
This one takes a lot of time and effort, but it's a great way for someone new to establish themselves.
You can start a website with a portfolio section, blog section, and mailing list. 
You can write the copy for your website, display your work in the portfolio section, write blog posts to establish your authority, and build out an audience through your email list. 
Just know that this option is time-consuming and takes quite a bit of effort. 
(RELATED: 10 Copywriting Courses That'll Help You Step Up Your Game)
Where To Host Your Portfolio
Once you're ready to start putting together your portfolio, you're going to need somewhere on the web to host your work. 
There are several options, and they all have their own advantages.
#1: LinkedIn
LinkedIn is a great place to build out a portfolio (particularly if you want to do b2b copywriting) because there are sections for everything that you need to include in a portfolio. 
You can show off your writing style in the profile itself, include samples, show off your education and certifications, create blog content, get skill endorsements and recommendations, and join groups designed for networking.
So, LinkedIn is definitely a good option for copywriters of all levels.
#2: A Website
When most people think of portfolios, they think they need to create their own website. 
And websites can be great. 
However, the problem with websites is that they're incredibly time-consuming, particularly if you've never created one before. 
If you're sure that you have the time and are willing to work at it consistently over a long period of time, a website with a personalized domain name is a great branding tool. 
You can have:
Information about you

A blog 

A portfolio 

A contact section 

An email list 

A services section

A products section
And the best part is that you own the property and the traffic that comes to you.
#3: Google Docs
Copywriter Neville Medhora at KopyKourse has an interesting portfolio strategy (I'll cover it a bit more later on in this article) where you just host your copywriting portfolio in a Google Doc. 
The big benefit here is that it's fast and you can create shareable links. 
In a Google Doc, you include:
Writing samples

Testimonials

Links to your work around the web

Images of your work (i.e. ads)
It isn't necessarily the prettiest option, but it's quick and serves your purpose.
#4: Upwork
Many new freelancers get their start on Upwork since it makes the process of finding clients and getting paid so easy. 
One nice thing about Upwork is that you can also host your portfolio and gather reviews and tesimonials through there. 
The downside to this is that you may not want to work on Upwork forever, so just know that you'll likely end up wanting to move your portfolio off of here after some time.
#5: Pinterest
This option isn't great for everyone, but it can be an interesting option in the right niche. 
If you're someone who's more on the creative side or your niche/audience is full of people who spend a lot of time on Pinterest, then hosting your portfolio on the social media platform can be a good option for you. 
I'll provide an example in the next section to show you what I mean. 
(RELATED: 40 Examples Of Copywriting (From 8 Different Niches))
5 Examples Of Copywriter Portfolios
To give you a better idea of what copywriter portfolios can look like, I put together a list of 5 copywriter portfolios hosted on various platforms to get you started. 
#1: Tiffany Butler
Tiffany Butler is an experienced copywriter and marketer who has a strong LinkedIn profile to show off her work.
Notice how she gets to show off some her personality and writing in her profile: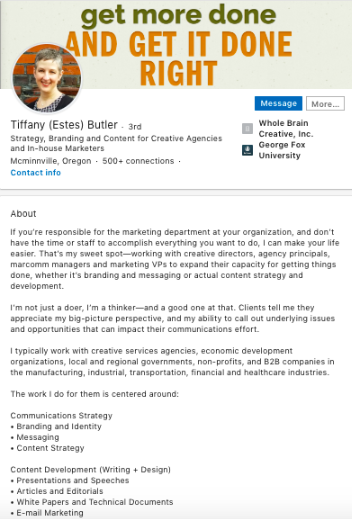 You can also create blog content through LinkedIn to share with your network to build your credibility: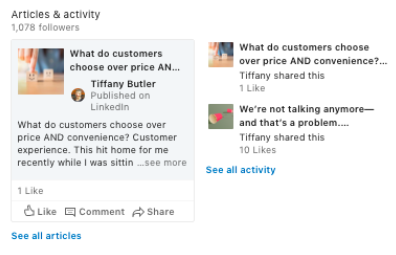 And then even get endorsements and recommendations: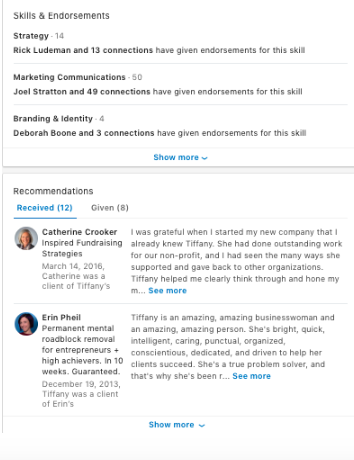 LinkedIn makes it really easy for beginners to create a portfolio and start getting their work in front of their network.
#2: Neville Medhora
As I mentioned, Neville Medhora is a proponent of the Google Docs method since it's quick and easy to get started. 
You can see here how he's created a cover page: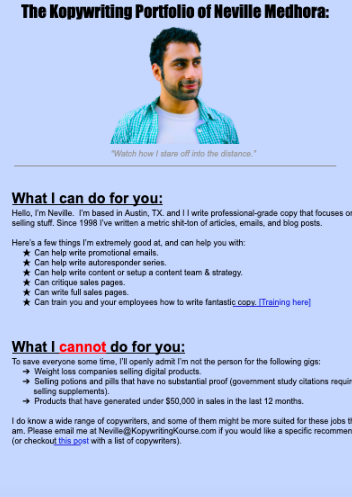 He then goes on to create different sections to highlight his previous experience to show his clients his style and what he can write: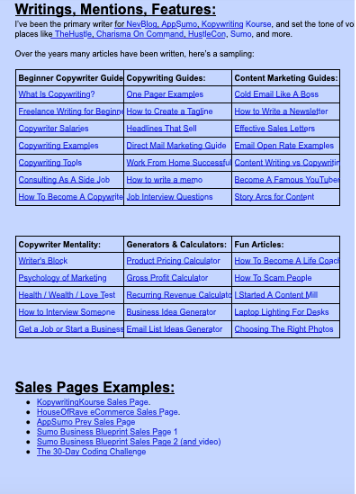 His method is definitely worth checking out if you want something quick, free, and functional.
#3: Teresa R. 
Teresa R. is a copywriter who's earned over $200,000 on Upwork and has built up a strong portfolio on the website. 
You can see how you get the chance to talk about yourself and build social proof right from the beginning: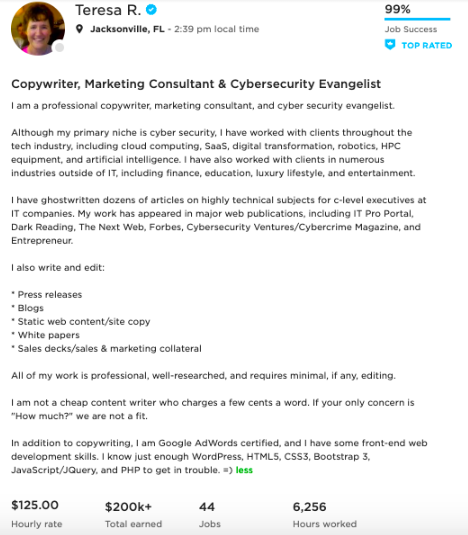 You see her writing style in her bio, her rate, how much money she's earned, her job success score, and the number of hours she's worked. 
All of that works together to create great social proof. 
You can then scroll down a little bit to see reviews from her clients and some of her portfolio pieces: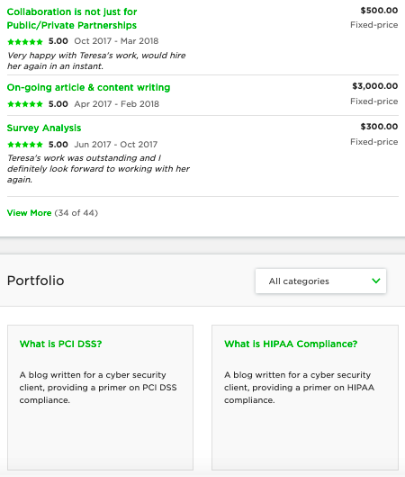 Upwork isn't a bad tool at all for building out a portfolio. 
#4: Kayla Hollatz
Kayla Hollatz is a great example of someone who clearly has the time and discipline to keep up with a copywriting portfolio via a website.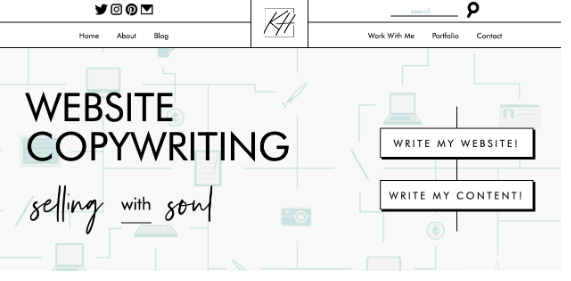 Notice how she has sections for:
Learning about her

Blog

How to work with her

Her portfolio

Her contact information
A website is a great way to establish yourself as an authority with great branding, but just remember that websites either take a lot of time or a lot of money to build out.
You may want to start with an easier option, build up your clients, and then switch over to a website when you're ready.
#5: Terri Lively
Pinterest is one of the less common options for copywriters to build out their portfolio, but it's an interesting way to connect with your target audience if they tend to spend a lot of time on Pinterest.
Terri Lively has figured out a way to incorporate pins with her copywriting portfolio in an interesting and engaging way: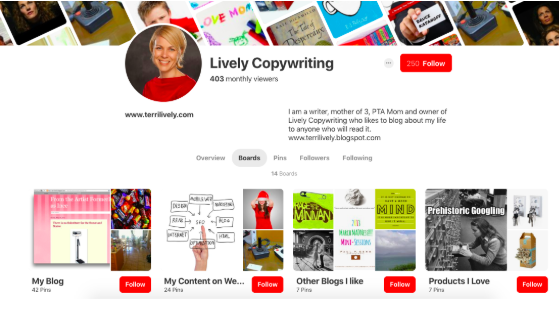 Again, Pinterest can be an interesting option for you if it's a website you spend a lot of time on and will resonate with your target clients. 
(RELATED: How To Write Killer Headlines And Subject Lines (+ 200 Examples))
Now That You Know How To Build A Copywriter Portfolio
Remember, you don't need to have any client experience at all to start building out your copywriter portfolio. 
Also, you don't necessarily need to have just one portfolio platform. 
For example, you may want to have a website, a LinkedIn portfolio, and some work on Upwork to cover all your bases. However, most people just starting out only need to focus on building out one portfolio that doesn't take too much time, effort, or money. 
It's all about being nimble and then iterating as you grow in your career.
(NOTE: Want even MORE info about how to use copywriting to grow your business? Grab your spot in this FREE course to learn about the tools and strategies you (and your business) have been missing out on.)