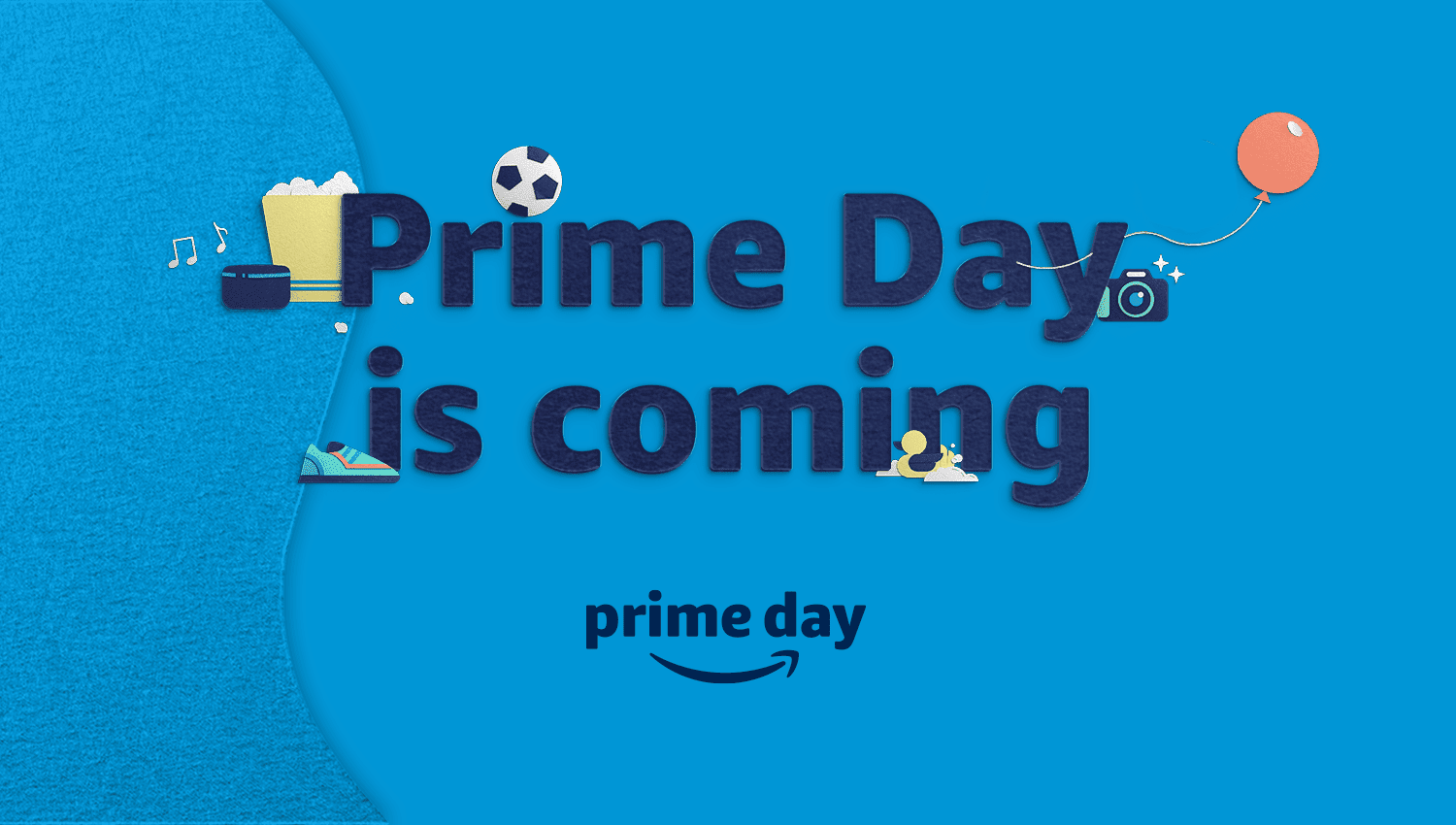 Amazon finally announced that Amazon Prime Day 2021 will be held over two days on June 21 and June 22.  
It's one of the biggest online shopping events of the year, just behind Cyber Monday. So for affiliate marketers, and all online entrepreneurs, it's a VERY important couple of days.
Just take a look at some of the stats from Prime Day 2020: 
More than $10.4 billion was spent over 2 days...
Sales jumped 45% over 2019's numbers…
175 Million items were purchased...
And now that eCommerce sales are continuing to climb in 2021, we expect even bigger numbers this year.
So now that we're just over two weeks out from the event, here's how you can get set up and make the most of Amazon Prime Day 2021…
Monetize Amazon Prime Day 2021, Step #1 - Create Your Account
The first step you'll need to take is creating your Amazon Affiliate account.
It's a simple set up, and it works similar to most other affiliate programs. Once you're set up, you'll get customized links you can send to your audience. When they purchase anything on Amazon after clicking your link, you'll get the commission. 
Once you're set up, Amazon will walk you through its link building tools. They make the process very simple to get started. It is the biggest affiliate program in the world after all.
Monetize Amazon Prime Day 2021, Step #2 - Optimize Your Content 
You still have two and a half weeks until Prime Day begins, so now is the time to make sure all of your content is ready to go.
However you reach your audience, you want your most engaging content published during Prime Day. 
If you advertise on social media, start planning out your posts ahead of time. These are two very important days, so you want to make sure you are giving your audience the most engaging content possible.
Analyze traffic and engagement trends from previous posts and see how you can recreate that success. Build a linktree in your profile so people can easily access your links. 
If you have a blog, start thinking of what content you want to run ahead of June 21. If you have existing pages getting traffic, walk through all the content and make sure it's exactly as you want it. Don't wait until the last minute to optimize. 
If you have an email list, start writing the emails you send.
Every minute counts on Prime Day!
Monetize Amazon Prime Day 2021, Step #3 - Pick the RIGHT Products
There are countless products on Amazon. So you want to make sure you're picking the right ones for your audience.
You'll also want to check out any special Prime Day sales and see how those match your niche.
Now, Amazon does pay lower affiliate commission rates than many programs. So keep that in mind. But you can sell very high volume through Amazon, especially on Prime Day.
Here are some of the commission rates for popular products…
10% - Luxury Beauty, Luxury Stores Beauty, Amazon Coins
5% - Digital Music, Physical Music, Handmade, Digital Videos
4.5% - Physical Books, Kitchen, Automotive 
4% - Most Amazon Devices, Private Label Clothing, Jewelry
2.5% - PC, PC Components, DVD & Blu-Ray
2% - Televisions, Digital Video Games
4% - All Other Categories
You can read the full list of commission rates, right here. We'll keep you posted on all Amazon Prime Day updates as we learn more!
Start Your Own Online MUG Business
20 years ago, eCom expert Dave Kettner was an overworked & underpaid school teacher looking to escape his day job. Since then, he's become a multi-millionaire selling simple physical products online like coffee mugs.
In fact, Dave can show you how to build a massive online empire starting with a single coffee mug.
Go here and you'll discover Dave's 3-step system for becoming a successful MUGpreneur…