Want to get ALL the tips that Ty shared with us on the go? Check out the entire podcast episode to learn how to create passive income with Amazon Kindle.
___________
If you want to become a successful entrepreneur, you need to create sources of income that continue to make you money long after you've created them. 
With passive income, you do something once and it keeps making you money.
That's the magic of Amazon Kindle.
You can make upwards of $100,000 a year by simply selling Word files on Amazon Kindle.
This means:
No physical products to create or sell

No fulfillment

No shipping
Actually, you don't even have to write the files yourself!
When you create passive income with Amazon Kindle, you're simply adding a digital asset to Amazon.
They then do the work for you.
I was able to learn a ton from my conversation with one of the original masters of Amazon Kindle—Ty Cohen.
Ty was one of my first internet marketing friends, and we've remained friends over the years. He was kind enough to have a conversation with me that taught me a crazy amount about making passive income on Amazon Kindle.
Now I'm going to share what I learned from Ty with you.
Who Is Ty Cohen?
Ty's a big fan of financial freedom.
While I'm generally not a big fan of reinventing the wheel, Ty's an exception. He invented a system that allows him to make thousands of dollars through Amazon Kindle, and he's created real financial freedom for himself.
His 3-step system is so simple that even his 15-year-old son has mastered it, and he now teaches this system to his students.
How he got into Kindle was through his love for the music industry. After spending years in the industry, he synthesized what he'd learned into a book that he started selling on Amazon.
Amazon was so impressed with his performance that they made him a beta tester for Kindle Direct Publishing (KDP). He then started selling digital books through their platform and was amazed at the results.
Initially, he was super skeptical because he was so used to reading physical books.
Remember, this was a time where digital books weren't popular yet.
He turned out to be wrong about digital books and—when he realized this—he turned digital publishing into an incredible income stream.
As far back as nine years ago, Ty was making $10,000-$12,000 a month through Kindle!
He decided to bring in some beta students to teach them his system to see how well they did. Ty distilled his system down to the point where it could work for anyone, and he decided it was his duty to share this system with others.
So, let's look at how anyone can make money through digital publishing.
(NOTE: Want to learn from Ty himself? Check out his FREE course, Kindle Publishing Bootcamp, inside of Lurn Nation)
The Power Of Kindle
Amazon has been around for over 20 years now.
When they started, their goal was to become the #1 bookseller on the planet. The way they ended up doing this is they opened up their doors to anyone that had content.
Once they got into the digital publishing space, they created the Kindle.
The Kindle allows users to shop, purchase and download books to their device, but it's also a physical product. Because they knew not everyone would want to carry around a physical device, Amazon also made Kindle available as an app.
This combination makes Kindle the best place to make your content available.
With Kindle, you instantly have access to an existing customer base—all of which have credit cards on file. Amazon also makes it easy for their customers to purchase—including a one-click option.
So, what does that mean for you as a publisher?
On average, Ty makes around $500 a month for each document that he uploads. By uploading enough books, he makes around $30,000-$40,000 a month.
The best part is that he doesn't even write the content himself.
For example, Ty's son just put out a book about how to write a romance novel and made $1,200 in a week.
And he knows nothing about romance novels.
All you have to do is find a great topic and have someone else write a book for you. We'll cover finding a content creator shortly, but let's first discuss Ty's 3-step system.
Step #1: Market Research
Too often, people try to release a product without doing any research and then wonder why the product fails. So, your first step is finding out if there's a buying market for the kind of book you want to publish.
The key here is 'buying' market. 
People can want things all day, but it doesn't do you any good if they aren't buyers.
You need to go in and find something that's already selling well, and then you can tap into that market and make money.
Remember, people vote with their dollars. 
There are two main methods Ty uses for finding successful markets. 
#1: Udemy
Udemy is an online learning platform that offers classes in a variety of different subjects. 
If you have an interest in a topic, you can search for that topic, look at the subcategories and see what products are offered.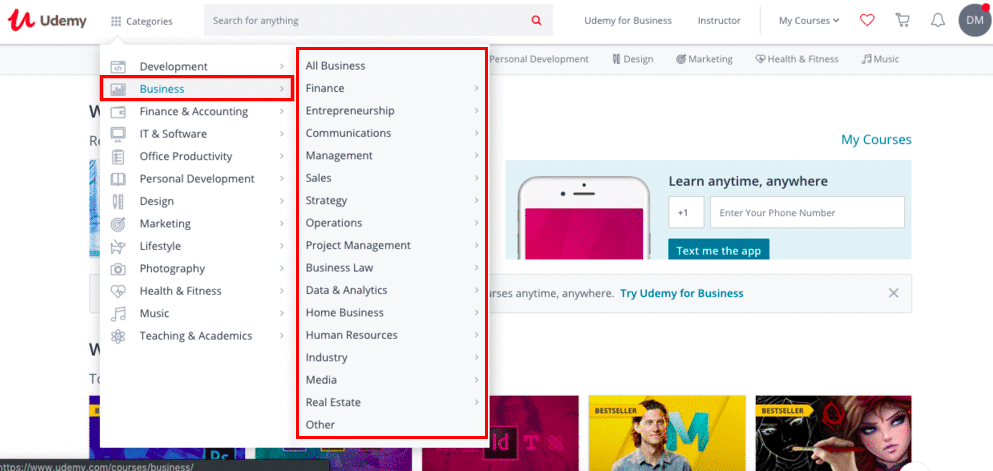 If there are at least 1,000 students enrolled in a course and the course has good ratings, Ty knows it's a good market.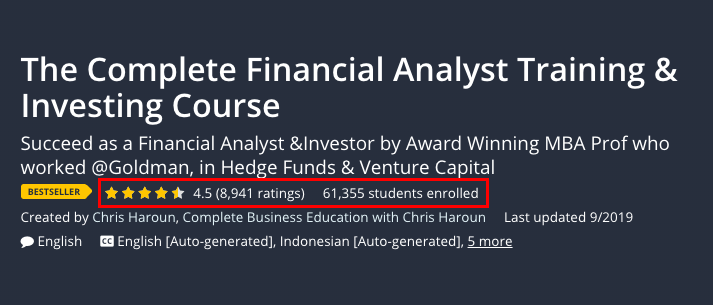 Nine times out of 10, he's hit it out of the park with this method.
#2: Amazon
It also makes sense to look on Amazon to find what sells best on Amazon.
Ty looks for books that have a Bestseller Rank (BSR) of 20,000 or less. When he finds even one book with a ranking of 20,000 or less, he knows that he hit the jackpot.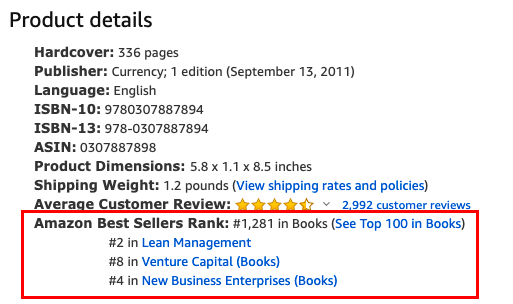 If a product is doing well on Udemy, but doesn't have a presence on Amazon, this is an open market. 
You could potentially make a ton of money tapping into that.
(RELATED: 21 Tips To Create Financial Freedom In Any Country)
Step #2: Getting A Content Creator
Once you've done your market research, it's time to create your content.
Again, you can write the content on your own if you'd like, but you can also just hire a content creator. 
His two favorite sites to find content creators are:
You can find great content creators at relatively low prices on both of these sites. He often gets his 25-page reports written for as little as $125-$150 each.
Keep in mind when looking for a writer that they should have positive feedback, be a native English speaker and be within your budget. 

Once you have a writer, you can start the writing process.
Books of around 10,000 words are good because readers want solutions, not fluff. 
Once the book is ready, you can sell it for around $2.99-$9.99. Pricing really is key, but the good thing about Kindle is you can change the price easily on the fly.
If you do everything correctly, 70-90% of your books should hit the $500 per month benchmark. If you create high-quality content, you may even find that you hit it out of the park and start generating thousands of dollars for a single book.
Step #3: Create Your KDP Account
Amazon has made this process easy.
Not only is it quick to start your KDP account, but it's also free because Amazon wants as much content on their platform as possible.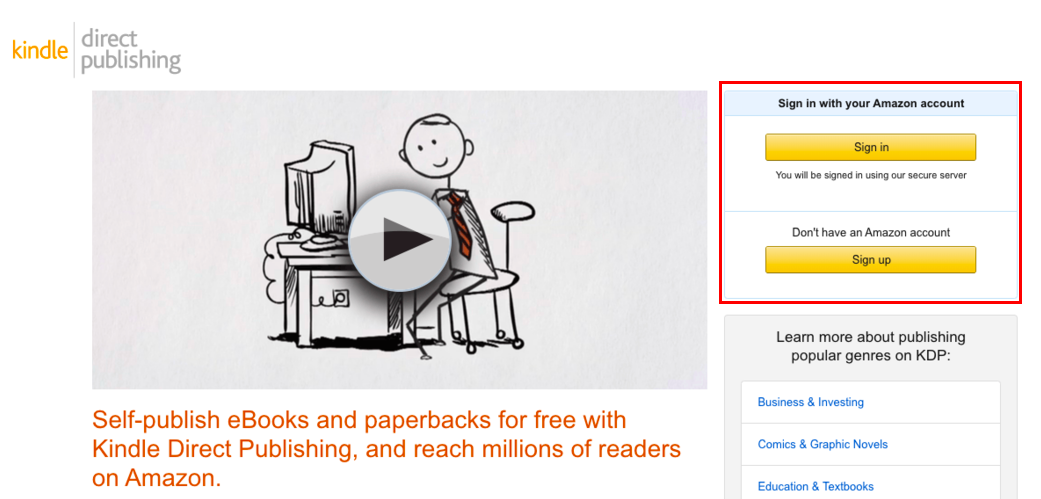 The more content they have, the more money they earn.
Once you've created your KDP account, take your Word doc and publish it on Amazon.
Amazon will then do all of the heavy lifting for you.
They have one-click purchasing, suggested products and other ways of ensuring its customers purchase as much as possible. 
Amazon has spent over 20 years creating their platform and have a cult-like following. When you work with Amazon, you're reaching an established customer base that likes and trusts the platform. 
Just like in real estate, it's all about location.
People are already on Amazon—you just need to create content and put it in front of them.
(RELATED: How To Invest In Companies Without Working For Them)
*Bonus Tips*
In addition to the 3-step system, we also have some bonus topics for you to create great content that people want to buy.
#1: Make Your Subject Matter Specific
Your subject matter is extremely important, as you want to pick something that you know will make you money.
Once you find the right subject, you can niche that down.
For instance, if your subject is diabetic recipes, you can break it down further into "Diabetic Recipes for Men." This sub-niche is speaking directly to the consumer and will get you more sales.
#2: Use Title Enhancers
Title enhancers take it a step further and answer a question your audience may be having.
For example, your audience may be wondering if all the recipes in your diabetes book are going to be bland since they're more health-conscious.
So, your title could be something like "How to Create Tasty Diabetic Recipes for Men."
This title answers those questions.
#3: Create A Series
Series and sequels do extremely well.
That's why you see a lot of books that have multiple books in their series.
If you have a bigger niche, you can also write a series with a variety of sub-niches. One example is dating.
You could write a series including:
Dating for Men

Dating for Women

Dating After 40

And so on
Just like with TV, you can also do spinoffs from your series.
#4: Use A Pen Name
If you decide to publish a bunch of books on different subjects, it's a good idea to use different pen names. People will start to wonder about your quality if you're publishing books on dating, gardening, bridal planning and muscle building.
#5: Focus On Quality
If you want people to keep buying your books (especially if you have a series) you have to focus on quality content.
You can't simply put out nonsense content and expect people to pay for it.
I know you may want to start making a ton of money by putting out as many books as possible, but you need to focus on integrity instead of purely on volume. Your book should be of true service to people, and you should focus on creating a product that you can be proud of.
(RELATED: How To Create Digital Products & Real Passive Income)
Applying What You've Learned To Create Passive Income With Amazon Kindle
Take what you've learned here and start checking out markets that you're interested in.
Then go out and find a quality, English-speaking content creator.
Once your content is ready, create your KDP account, upload your Word document and publish.
It's really that easy.
(NOTE: Want to get ALL the tips that Ty shared with us on the go? Check out the entire podcast episode to learn how to create passive income with Amazon Kindle.)