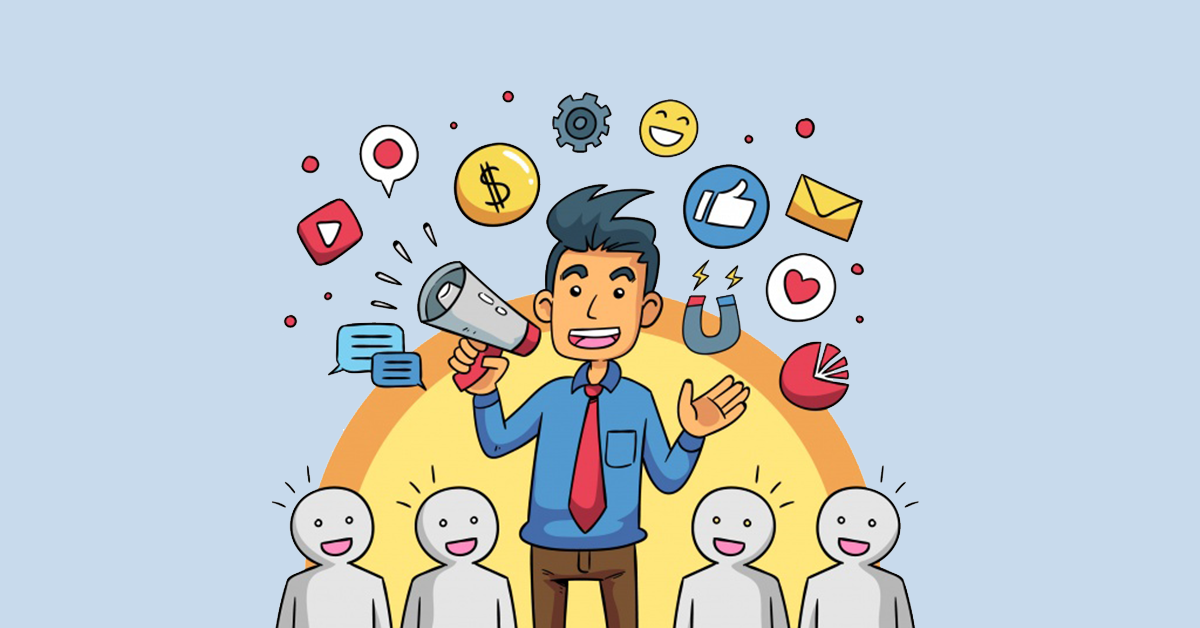 There is a lot that goes into becoming an influencer.
With the right tools, though, it can be extremely easy to analyze the competition, create graphics, connect with others, and so much more!
Here are 10 influencer tools that you should be using if you want to have a competitive edge and grow your influence that much faster.
1. BuzzSumo

BuzzSumo is an extremely powerful tool when it comes to competitor analysis and keeping tabs on a specific niche or industry. With BuzzSumo, users are able to find influencers in their niche, track the content of their competitors, review and analyze popular content, and more!
While BuzzSumo has an excellent paid option, it can also be used for FREE. Simply go to the website, type in a keyword and start exploring. You can then research content, take a look at popular influencers, and more.
BuzzSumo gives users a competitive edge when it comes to keeping up with trends and reaching the ideal audience that is most likely to engage and purchase.
2. HypeAuditor

Have you ever wanted to take a deeper look at the stats of a competitor on Instagram?
Even if you are able to figure out a user's approximate reach, it can be a real hassle. Instead of spending hours looking at posts and trying to calculate activity, engagement, and more, you can use an amazing tool that will do it for you…HypeAuditor.
This comprehensive tool gives users a full picture of the Instagram account of any influencer on the site (with over 1,000 followers). This includes the follower count, growth stats, average engagement, interest of the influencer's audience, and more.
This valuable information can help you to see what you are going up against to ensure that you stay competitive.
3. Discover.ly

Discover.ly is a premium networking tool that allows users to connect with people in a more organic way. This is done by leveraging Gmail to find more information on the social accounts of other users.
Users are also able to see common connections with other people they are connected with on social media—which can help with the networking process.
Above all else, this app allows users to connect with people on multiple social media platforms by seeing all of the user's accounts in one simple place.
4. Canva

Let's face it—not everyone is an expert with Photoshop.
Still, graphic design can be expensive, and it can be a hassle to hire someone for a project that could be easily completed with the right software.
Enter Canva.
Canva is an extremely easy to use design tool that allows users to create logos, banners, business cards, infographics, and so much more!
With little-to-no graphic design knowledge, users can create designs for very little to no price. The available options and templates are outstanding—allowing users to create truly unique designs.
5. Buffer

Wouldn't it be great if there were somewhere to go to manage all of your different social media accounts in one location?
Well, there is!
Buffer is a service that allows users to connect all of their social media accounts to one platform. From there, users are able to schedule posts to go out at certain times, manage conversations, and even review analytics!
Instead of jumping back and forth between platforms constantly, consider using Buffer to keep it all concentrated in one place.
6. Crowdfire

Crowdfire is a social media management tool that is very similar to Buffer in that it allows you to manage all of your accounts from one place. Crowdfire has its own unique options that set it apart, though.
For instance, a user can unfollow inactive accounts—clearing up some of the clutter from their "following" list.
It's also very easy to use Crowdfire to post content quickly—including your own blog posts!
7. Kred

Kred is a social media analytics site that allows users to better see how much influence they have, as well as how they reach others. If a user wants a quick overview of how well they are doing, they can check their Kred score.
Users are able to give each other Kred if they'd like, and they can post their Kred score and encourage others to give them more Kred.
Using Kred, a user can also see what they are mentioning the most, what tags they are using, and more.
8. Klout

Klout is similar to Kred, as it is a social media analytics tool. Like with Kred, Klout has a score to let users know how well they are reaching their followers and how influential they are.
Klout users can also see what topics they are the most influential in. This allows users to better understand what topics they are discussing the most.
With both Kred and Klout, influencers can paint a more comprehensive picture of what their outreach looks like to better tailor their posts for their followers.
9. PeerIndex

PeerIndex (which has recently become a part of Brandwatch) is a tool that allows users to find the right people to follow and better understand the interests of their audience. PeerIndex also allows users to compare audiences with their competitors.
If you are looking to follow other influencers, PeerIndex makes it super easy to search for up-and-coming influencers in a niche that are really growing their accounts and getting the right kind of engagement.
With PeerIndex, you'll be able to better understand your target audience and find other influencers in your niche.
10. Autoresponder

An autoresponder is a tool that allows you to capture email addresses and send automated emails. This is really the bread and butter of email marketing.
Autoresponders allow email marketers to send automated emails to their lists without having to send emails individually or collect them all in a group.
Instead, an autoresponder allows a marketer to upload pre-written email text and set up a series of emails. Many autoresponders allow users to also program when messages are sent, what day of the week the emails go out, and so much more.
A few examples of autoresponders include:
If you are involved in email marketing or simply have a newsletter to send to followers, you 100% need an autoresponder!
Use These Influencer Marketing Tools To Grow Your Brand
These 10 influencer tools will help you to reach the right people that much easier, and stay ahead of the curve.
This will, in turn, allow you to compete with the biggest influencers in your niche!