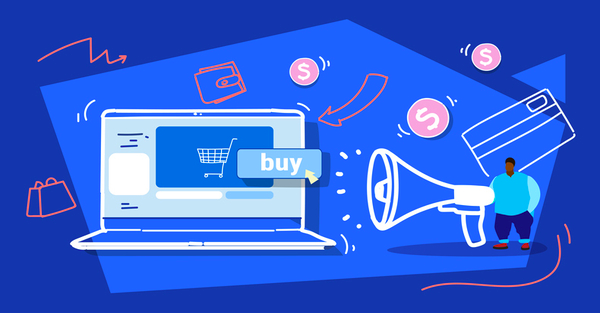 Want to learn more about setting up a successful eCom business? Check out our free course, eCom Millionaire 101, with eCom expert Dan Dasilva.
___________
Without a lot of resources at your disposal, starting a business can be extremely difficult.
Not everyone can afford to purchase wholesale goods and pay for shipping, let alone produce their own merchandise. Because of these issues, a business model was created to suit the needs of people had trouble with initial overhead.
That business model is called drop shipping.
However, as it has become easier to start a drop shipping company, more and more people have started to do it. As such, many people are wondering whether starting a drop shipping company is still worth it. 

The short answer? Yes.
But there is more to it than there was a few years back when anyone could get a store up and running and generating sales. 

Let's take a closer took at what's changed. 
What Is Drop Shipping?
Drop shipping is a method of eCommerce where the seller doesn't stock any of their own inventory. 
Instead, they have a third-party that holds the inventory. 
When someone places an order on the seller's website, the order goes through the warehouse storing the goods. Once the warehouse receives notice of the order, they then ship the product out for the seller.
The profit the seller earns is the difference between the cost of the item/shipping for the wholesaler and what the seller charges their customer.
One of the most well-known companies built on drop shipping is Wayfair. 
Back in 2002, Steve Conine and Niraj Shah analyzed search engine trends and identified several home goods eCom opportunities. They had over 250 home goods websites selling various good via drop shipping, and they scaled the business into what Wayfair is today.
While the drop shipping opportunity isn't necessarily what it was back in 2002, it's still a viable option for people who aren't getting into it for easy money. 
So, why drop shipping?
(RELATED: How To Build An eCom Store Without Products)
Why Drop Shipping?
There are some major advantages to drop shipping that has made it a very appealing choice for many business owners. Here are some of the reasons you may want to consider starting a drop shipping business.
#1: You Get to Work From Anywhere
If you're sick of the office environment and spending a good chunk of your day traveling, drop shipping is an excellent alternative for you.
Drop shipping is a completely online endeavor—which means you can make all of your money from the comfort of your couch.
#2: It's Easy To Get Started
While traditional retail stores require a significant amount of investment, capital, and resources, you can start a drop shipping business this week with a relatively small investment. 
All you really need is a website, hosting, and a subscription to a drop shipping company to sell your products. 
It's much less risky than a traditional retail business.
#3: Sell Without Producing
As I mentioned, producing a product, warehousing and more can get extremely expensive.
With drop shipping, you don't have to worry about production, warehousing or fulfillment. All you have to maintain is your website and relationship with your customers.
#4: Access To A Diverse Inventory
In a traditional retail store, you invest in your inventory and then you have to sell that inventory. 
If people don't want to buy it, you're in trouble.
With drop shipping, you can adjust the products that you offer as you learn about what your audience wants to purchase. 
#5: You're Always Open
When you run a business with a storefront, you have limited hours. 
In a drop shipping business, you can take orders at any time of the day without having to worry about processing orders or preparing items to ship. 
Your drop shipping company will take care of all of that.
#6: You Can Make Real Money
A drop shipping business, at the end of the day, is a real business. This means you can make real, full-time money!
You also aren't limited to one drop shipping business.
So, if you want to sell goods from a different niche, you can always start a second business and make more money.
(RELATED: Amazon FBA Or Drop Shipping? We Have You Covered)
The Issues With Drop Shipping
Now that we've gone over some of the advantages of drop shipping, let's take a look at the reason why a lot of potential business owners are becoming more weary of starting their own drop shipping business.
#1: It's Competitive
When drop shipping first started, the field was more scarce, and the people involved were typically doing well for themselves.
Like with anything popular, the market became saturated over time.
Making tons of money by simply opening an online store became more difficult.
This extra competition led to a lot of people quitting (or not starting at all). People often enter the world of drop shipping with the expectations of it being an easy way to make fast money.
But it just isn't that anymore.
Money can still be made, but it takes work.
#2: Big Businesses
Along with other drop shippers was also bigger businesses.
Companies started to move online, which makes it more difficult for smaller online business.
And then there's Amazon.
Amazon alone has made drop shipping more difficult than ever.
All of this extra competition has made drop shipping a tougher business to become involved in, especially as Amazon continues to expand around the globe.
#3: Low-Quality Suppliers/Producers
It's extremely important to vet suppliers and producers when working with another business.
When you're manufacturing your own goods, you can maintain your own standards. When you're working with another business, quality can be an issue.
A lot of drop shipping suppliers and producers don't produce the quality that  business owners are looking for, which means due diligence is necessary to sell a quality product.
If you're looking to start a drop shipping business (and you aren't just looking to make a quick buck), you need to check the quality of the products that you are selling.
#4: Consumers Are Weary
Consumers have been lied to a lot.
While your business specifically may not have lied to them, other businesses have.
This has led consumers to being weary of businesses that they've never heard of or purchased from previously.
Honesty and integrity are necessary to combat this weariness.
#5: Nothing Proprietary
Drop shipping products tend to be mass-produced and not necessarily of the highest quality. 
So, imagine how easy it is for someone to copy you and take away business. 
If your competitor notices that you're moving a ton of products at a specific price point, it's easy for them to copy exactly what you're doing because pretty much everyone has the same access to drop shipping companies.
#6: You Don't Control The Process
Much of the process is out of your control. 
From quality control to shipping times to returns, you're at the mercy of your drop shipping company. 
If they mess it up, it's on you.
You're putting your own reputation on the line when you hire a drop shipping company.
(RELATED: 10 Best eCom Platforms For Beginners)
How to Be Successful With Drop Shipping
Now that you understand the advantages and issues with drop shipping, let's take a second to discuss how you can avoid the pitfalls and be successful with drop shipping.
#1: Treat It Like a Real Business
While it's fun to start an online business from the comfort of your own home, it's still a business. 
And you need to treat it as such.
Businesses take time, effort, and investment to grow. Your drop shipping business won't just spring up overnight, nor will it grow without putting in some effort.
Think about the investment that you would put into starting any other kind of business, and then put that much effort into your drop shipping business.
#2: Choose Quality Suppliers
You have a choice in what suppliers you go with.
Because of this, you should put in the work to find quality suppliers.
Not only do your customers deserve the best, they won't purchase from you again if you deliver them a sub-par product.
#3: Provide Great Customer Service
No matter how great your business is, mistakes happen.
A customer may receive a jacket in the wrong size, a product may be malfunctioning or there may be a delay on an order.
Whatever the issue may be, it's up to you to provide excellent customer service.
Make sure your customer feels heard, and treat them with respect. If you don't, not only will they never purchase from you again, they will tell everyone they know to avoid you as well.
#4: Split-Test Ads
Running ads is an art in and of itself.
One of the things that you can easily do to improve your success when running ads is to split-test your ads.
Make sure you're tweaking your ads as you go to create outstanding ads that drive significant amounts of traffic.
(RELATED: 6 eCom Masters To Follow)
So, Is Drop Shipping Worth It?
The answer to this is it CAN be.
As long as you treat drop shipping like a real business, vet your suppliers and treat your customers with the respect that they deserve, you can build a lasting drop shipping business that provides outstanding returns.
(Note: Want to learn more about setting up a successful eCom business? Check out our free course, eCom Millionaire 101, with eCom expert Dan Dasilva.)