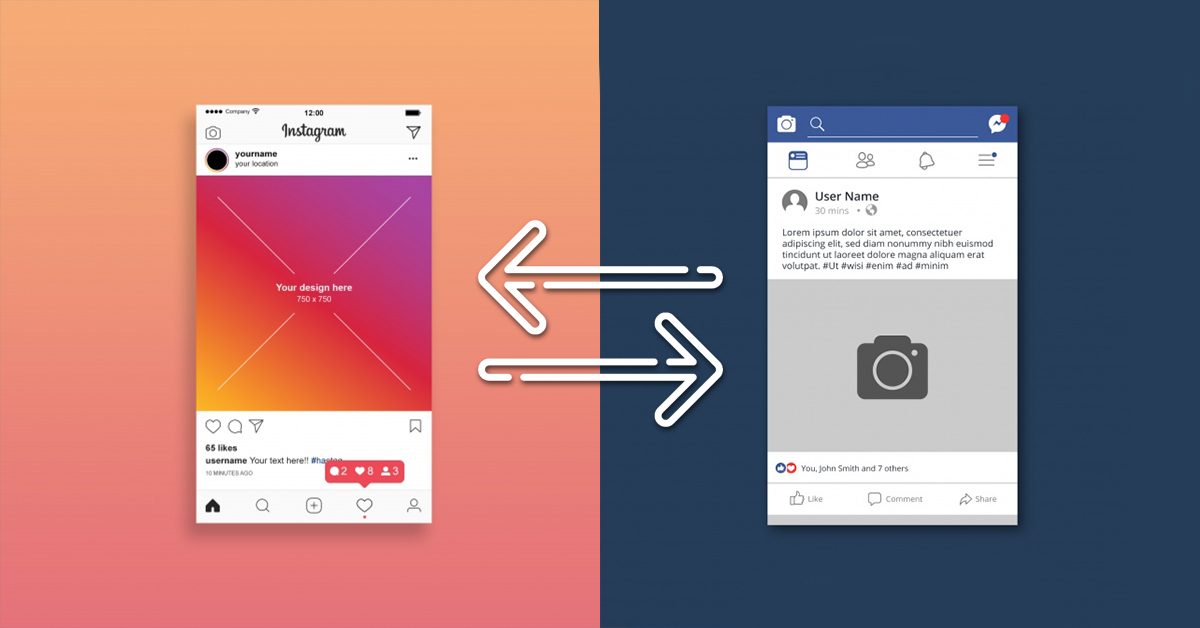 To grow a business these days, business owners need to think about their full social media plan.
This includes reaching audiences on different platforms.
I know the instinct may be to stick to one social media platform. After all, they are all pretty similar—right?
The thing is, they are not as similar as most people think. Each form of social media has specific focuses that attract different audiences.
While there is some organic crossover between platforms, there are times in which people follow friends and businesses on one platform and not on another.
To get in front of as many people as possible and to more effectively spread their message, marketers need to consider how they can reach customers on every platform available—and how they can cross-promote to achieve this goal.
Two of the easiest platforms to cross-promote with each other are Facebook and Instagram. Not only are they technically the same company, but they also compliment each other well.
Before we get into how to cross-promote with Facebook and Instagram, let's take a quick look at…
Why You Should Do It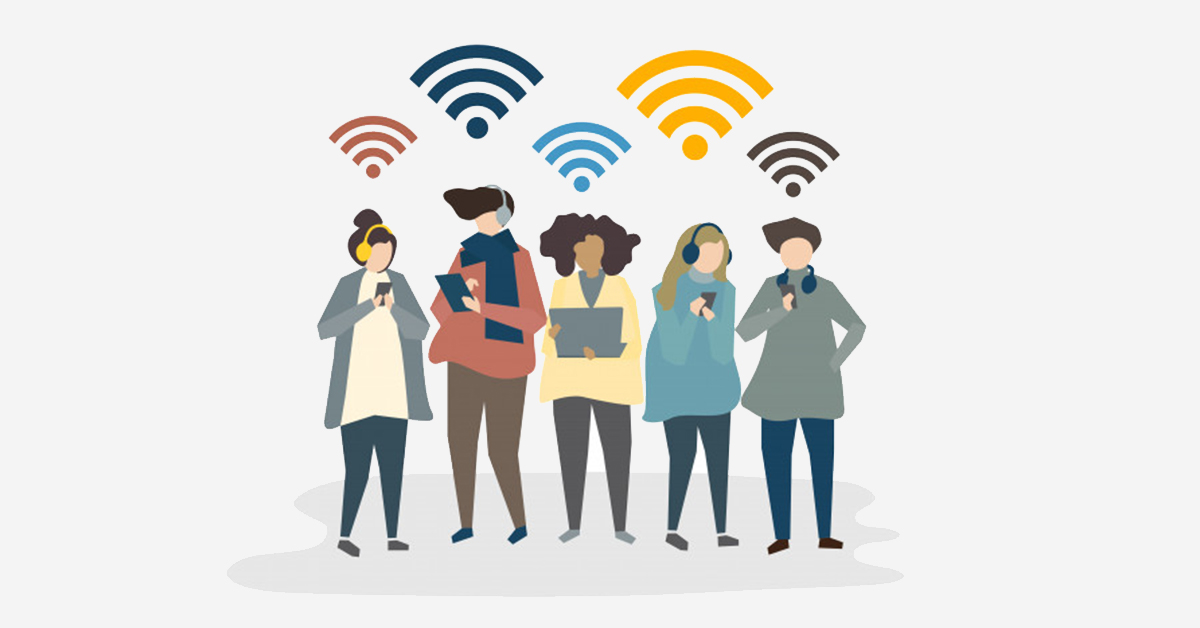 There are a few different reasons why marketers will want to consider cross-promoting. These include:
Growing Both Accounts
When a marketer cross-promotes, they are able to build both accounts. This means more followers and a higher chance of reaching customers.
Saving Time on Content Creation
It's extremely easy with Facebook and Instagram to share content. This saves marketers time on content creation that could be spent elsewhere.
Getting More Impressions
Let's face it—Facebook has become less focused on getting businesses impressions for free. They primarily want you to spend money and run ads.
Although running ads on Facebook is still a great value, those on a tight budget can get around this a little bit by cross-promoting content.
This increases the chances of customers seeing a post that one social media platform may have neglected to show to customers.
With an understanding of why businesses should cross-promote on social media, let's take a look at how this can be done easily and effectively.
(NOTE: Ready to up your skills on Facebook? Check out our FREE FB Bootcamp on #LurnNation to access our exclusive Facebook content that makes running ads on Facebook easy for any business. Learn more here.)
Repurpose Your Instagram Content for Facebook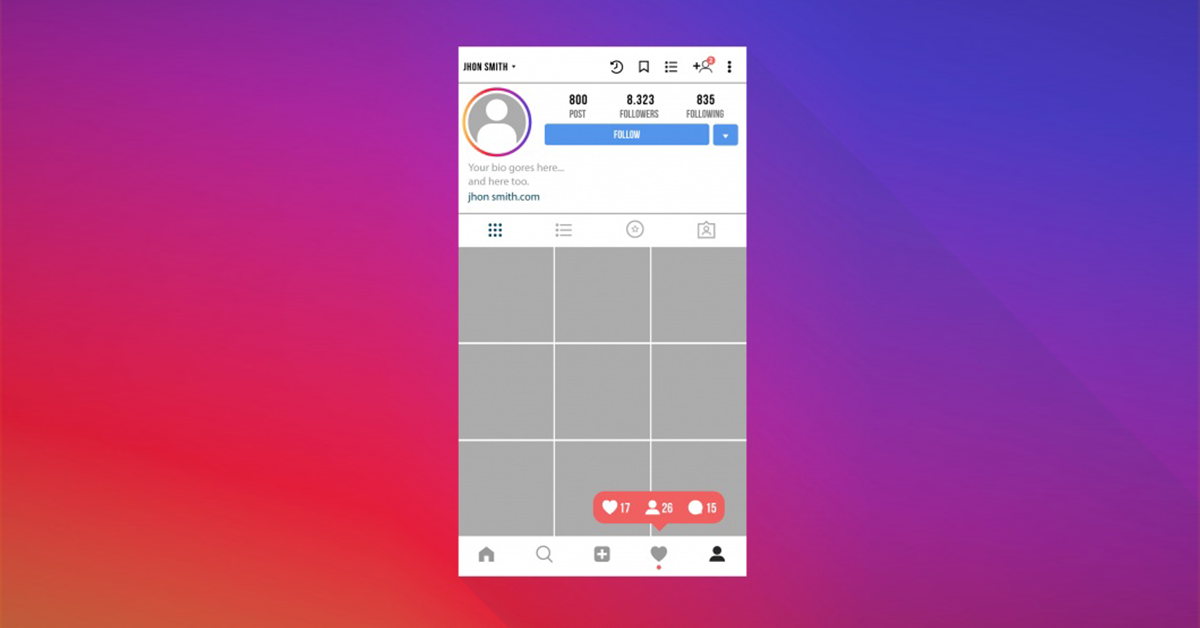 As was mentioned above, time can be saved on content creation by sharing between different social media platforms.
This content doesn't just need to be shared directly, though.
It's okay to repurpose content from time to time across different platforms. This is especially so when you consider that a lot of your customers will likely miss your content the first time around.
You can post some of your Instagram content on Facebook. This is a lot easier than the other way around. Facebook can easily accept photos and videos, but Instagram is not a good platform for text.
When you repurpose your content, you increase the likelihood that your customers will see your posts and have a chance to like, comment, and share these posts.
Link From Facebook to Instagram
Here's the thing…linking doesn't just create additional content. It also helps marketers cross-promote their different social media pages!
When you link a post from Facebook to Instagram, you encourage followers to click through to your Instagram account. This gives them a chance to interact with the post and follow you on Instagram.
This is especially beneficial if some content is on Instagram only. This gives customers an incentive to click through to Instagram and start following there as well.
Remember: customers need to be told what to do, or they probably won't do it on their own. If a marketer wants a customer to follow them on Instagram, they are going to need to find creative ways to get their customers to Instagram.
Once they do, they can encourage customers to follow them on Instagram as well (or any other platform they decide to link to).
Promote "Instagram Only" Contests and Giveaways on Facebook
People LOVE contests and giveaways. This really is no surprise, though.
That's why contests and giveaways are one of the best ways to entice customers to check something out, sign up for something, and so on. If they know that there is a possibility of getting something for free, they will be motivated to take action
If a marketer wants to promote something in particular, running some sort of contest or giveaway can help drive traffic to that thing.
For instance, if I want to drive traffic to a website, I may offer a special or a promotion. The same goes for if I want customers to start following me on a different social media site.
I heavily suggest marketers promote contests or giveaways that are "Instagram Exclusive" on their Facebook.
This encourages customers to not only check out the Instagram account, but follow the account to stay updated on the specific promotion and all future promotions.
This doesn't have to be a massive sale, giveaway, or contest either—it just has to be enough to get people to click on a link that takes them to Instagram. From there, all a marketer needs to do is get them to start following for their chance to win or save money!
Include Your Link in the "About" Section
This is an extremely simple tip that allows businesses to cross-promote seamlessly.
It's extremely easy to drop a link to an Instagram account in the "About" section of a Facebook account. On the other side, a website is allowed to be promoted on Instagram.
If a marketer has a website, that may be more important to promote on Instagram (as they only give users one link). But, if a marketer doesn't have a website up and running yet, their Facebook account link is something they should consider.
Make sure there are links available for customers to check out your various social media platforms, as well as your website.
Cross-Promote On Instagram And Facebook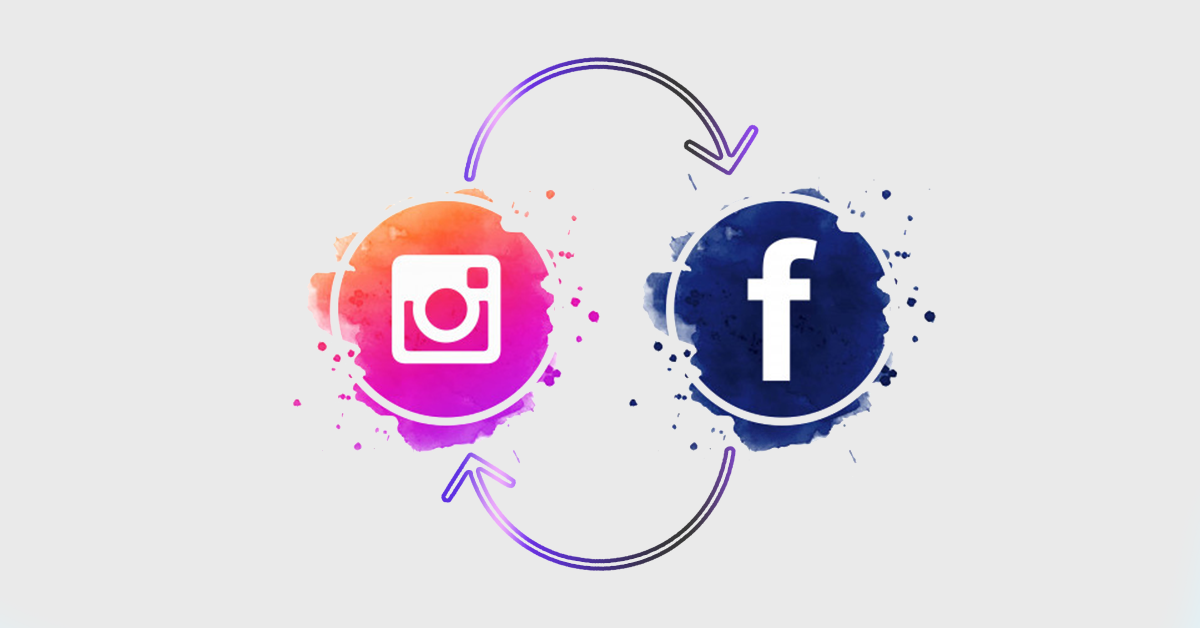 If you want to succeed in growing a business, you need to make sure that your social media game is on point. This means having as many followers as possible on different social media platforms.
Because Facebook owns Instagram, it's pretty easy to connect the two. Just make sure to do so to increase your impressions and drive more traffic to your offer or offers!
(NOTE: Ready to up your skills on Facebook? Check out our FREE FB Bootcamp on #LurnNation to access our exclusive Facebook content that makes running ads on Facebook easy for any business. Learn more here.)