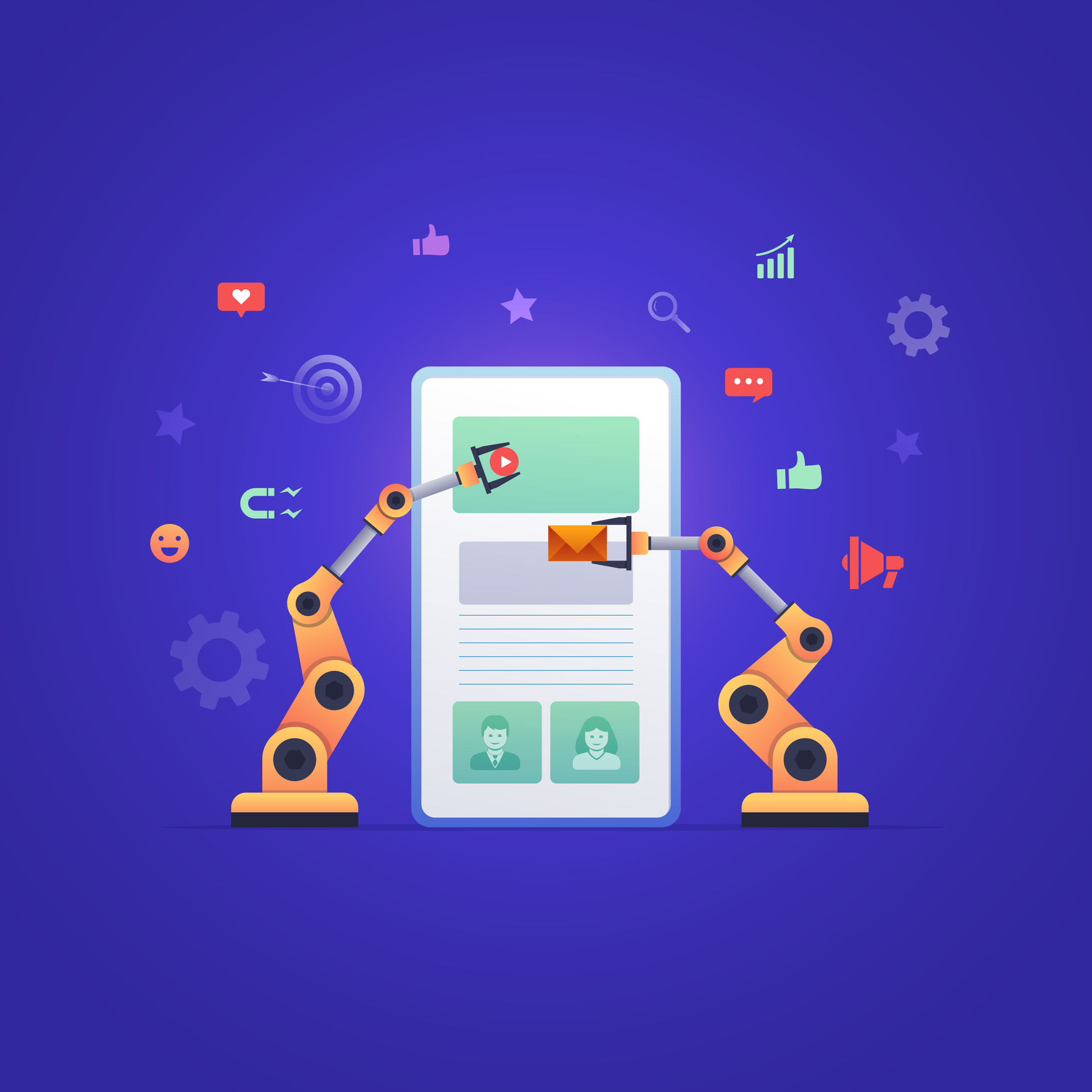 I've said it before and I'll say it again… Content is KING! There is absolutely nothing more valuable to people than information.
People are actively looking for information on the internet all the time—24/7. And you can feed this need for information while benefiting your own online business.
You can use content as a way to:
Engage your audience
Provide valuable information
Increase credibility
Build a relationship with your audience
Show how unique you are
Provide calls-to-action
Give away free stuff
Get people to make micro-commitments
Reach new people
Get your brand out on social media
Reports are absolutely invaluable. You can use reports to exponentially increase the exposure of your digital business to the right audience. And you can use it to generate leads and sales.
How? Here are some uses for reports:
Offer it as a FREE gift on your opt-in page to help generate email leads.
Periodically give away FREE reports to subscribers to build your relationship with them.
Present a bundle of reports as an offer to your list of subscribers—perhaps giving them the first one for FREE.
Have your list subscribe to a series of reports for a flat fee.
Just remember, if you want to create reports to sell, they need to be different from and more robust than the ones you give away for free.
Fortunately, there are a lot of different types of reports you can create. Some of them may lend themselves better to the free report.
Other types might be ideal to sell for profit. With that in mind, here are 30 types of reports that will get you leads and sales…
1. General List
This might be the most common type of report you've seen out there.
This is your basic report that provides the top secrets, techniques, ways, tips, steps, strategies, habits, or—well—anything, to help people in a certain niche. And these reports are always associated with a number.
But while this type of report is common and straightforward, the value it offers is tremendous. You can give people insight into any niche with this type of report and it's great as a FREE giveaway.
Here are some examples of General List reports:
Top 5 Strategies of Successful Investors
Learn the 7 Greatest Secrets of the Top Internet Marketers
Burn More Calories Everyday with These 10 Tips
30 Internet Marketing Methods that Will Propel Your Online Business Forward
The Top 5 Foods You Never Knew Were Making You Fat
2. The How-To
People want to know how to do things.
This type of report is great for anyone who has a business where they can teach a process for doing something in a few steps.
The report will lay out how to do something in chronological order. Here are some examples of the how-to report:
How to Train Your Dog in Five Simple Steps
How to Lose 10 Pounds in Two Weeks
How to Turn Wool into Colored Yarn in 5 Easy Steps
How to Start Earning Money Online within a Week
How to Find the Perfect Life Partner
3. Turning Something Into More
We all have things that we start with and wish they were bigger and better. And they can be! We just have to know how to tap into their potential.
You can easily create reports that show people step-by-step how to take what they have and turn it into something that will give them a better life.
Here are some excellent examples of reports that help people turn what they have into something more:
How to Turn $100 into a Fortune Investing in Cryptocurrency
How to Turn Your Job Loss into a New Business
How to Turn Your First Page into a Novel
How to Turn Your Neighbor into Your Best Friend
How to Turn Your First eCommerce Sale into Millions
4. Blueprint Reports
This is very similar to the how-to, but instead of phrasing it as a how-to, the report presents the topic as a blueprint.
This is like the blueprint to a building. It is something the reader can follow EXACTLY to get the same results you got.
Here are some great examples of Blueprint reports:
The Online Business Owner's Blueprint to Marketing Success
The Unbeatable Blueprint to Planning the Ultimate Wedding
The Fish-Lover's Blueprint for Building an Incredible Salt Water Aquarium
The Real Estate Agent's Blueprint for Staging Your Home
The Successful Author's Blueprint for Preparing Your Manuscript so Editors Will Actually Read It
5. Checklists & Planners
Another way to express tips, strategies, and advice is to provide them in the form of a checklist. People absolutely LOVE to check things off a list. It gives them such a feeling of accomplishment.
It's almost like providing them with a planner that they can use to get through something and stay on target. Plus, this is an ideal report when you need something short that you can give away for FREE.
Examples of Checklist reports include:
The 30-Day Checklist to Meditation
The Ultimate Guide Holiday Party Planning
20-Item Checklist to Scheduling Your Day as a Self-Employed Person
10 Things You Need to Do Before You Post Your Facebook Ad
Teachers' Top 20 To-Dos Before They Start Their First Day

6. Combination Reports
Sometimes, you can take two separate niche topics or two closely related niches and bring them together in a report. This gives the reader the value of getting information for two related topics in one place.
For example, losing weight and eating a healthy diet go hand-in-hand.
So does saving for retirement and your child's education. Here are some examples of Combination reports:
How to Eat for Weight Loss and Get All the Nutrients You Need
How to Feed Your Family Healthier Meals AND Cut Your Grocery Bill
How to Start Your Own Business and Make More Money than Ever
How to Improve Your Grades and Have More Time to Yourself
How to Discipline Your Teen and Still Have a Good Relationship with Him or Her
7. Top FAQs
No matter what your niche or business is, people ALWAYS have questions. You could have an FAQ resource on your website, if you have a website.
But wouldn't it be better if you bundled up all the most relevant FAQs from all the resources you can find into one all-encompassing report?
People would absolutely love having all the answers in one place. It saves them the time and frustration of looking for the information. Plus, it makes you look that much more credible.
Top FAQs reports can be "Top X Questions About…":
Growing a Vegetable Garden
Investing in the Stock Market
Training for a Marathon
Hiring a Freelancer
Generating Leads
Writing a Book
8. Sources of Ideas
Some people need to be given direction. They might know the general niche they want to work in or the general thing they want to accomplish, but they don't know how to get started or what to do.
In this situation, a report that gives the reader ideas that will guide them is invaluable.
Here are some examples of reports that offer a Source of Ideas:
50 Creative Ways to Show Someone You Love Them
101 Plot Ideas for the Creative Writer
Top 30 Vacation Spots for the Winter Traveler
100 No-Fail Headlines for Your Email Marketing Campaign
Top 50 Ways for New Mothers to Find Time for Themselves
9. Compilation of Resources
It is such a PAIN to have to search the internet for resources. So many people spend hours scouring Google for the information they need.
But if you could offer a niche-specific report that provided the reader with the resources they need, they would be more than willing to pay for that report. This type of report will list the resources in alphabetical order and include all relevant information, such as website URL, physical address, contact information, and pricing.
Here are some ideas for Compilation of Resources reports:
Guide to the Best Hotels in the UK
Guide Most Pet-Friendly Hotels Across the US
The Top 20 Recommended Resources for Learning a New Language
The 100 Most Educational Games for Kids
The Children's Book Writer's Resource Guide
10. Niche Marketing
Take what you know about something general, such as internet marketing or email marketing, and target niche business owners.
Narrow it down so that the information contained in your report is specific to the needs of the niche. This will give you a unique angle on a topic that is incredibly common.
Not only will you stand out in the niche, but this type of report is very versatile. You can generate it for one niche, then tweak it so that it can be used in another niche.
Some Niche Marketing report ideas include:
The eCommerce Guide to Marketing
The Dog Trainer's Guide to Marketing
A 7-Day Plan for Promoting Your Wedding Planning Business
The Quickest Ways to Get More Referrals for Your Photography Business
A Crash Course in Getting Your Paintings in Gallery Shows
11. Beginner's Guide
Everyone is a beginner at some point. And these beginners welcome all the help they can get. You can create beginner's guides in any niche you can think of. Fill the guide with useful tips and techniques and you will have a devoted following.
Some examples of Beginner's Guides include:
A Beginner's Guide to Internet Marketing
A Beginner's Guide to Learning a New Language
A Guide to Starting a Medicinal Garden for the Beginner
10 Beginner's Tips for Reselling on eBay
Beginner's Top Strategies for Winning Las Vegas
12. Advanced Guide
You can follow up your Beginner's Guide with an Advanced Guide. These can be given or sold one after the other to deliver extra value. With your advanced guide, you want to take it up to the next level.
Make sure you include information that is beyond the beginner level and will appeal to someone who knows their way around a bit. Examples of Advanced Guides include:
An Advanced Field Guide to Animal Tracking
Soccer Drills for the Advanced Player
9 Advanced Sales Strategies for the Real Estate Agent
Advanced Social Media Marketing Strategies
10 Advanced Tips for Parents of Teens
13. What to Expect the First Year
Another way to approach the beginner's guide is to consider the tips you can give for the first year.
This is especially useful for people who are doing something that will last for the long-term and requires an adjustment period.
The tips or advice you give in this type of guide will be appreciated during a very challenging time in a person's life. Here are examples of a "What to Expect the First Year" report:
What to Expect the First Year As a New Parent
What to Expect the First Year of Your Online Business
What to Expect the First Year of College
What to Expect the First Year Living Away from Home
What to Expect the First Year of Marriage
14. How To Save Money
When you can write a report that tells people how to save money, they'll like it. If that report tells them how to save money on something they have to do on a regular basis, they'll LOVE it.
And you can sell a report like this for $10 or $15. After all, if it's going to save them $20 or $50 or more, then why not?
Examples of "How to Save Money" reports include:
Top 10 Ways to Save $500 This Holiday Season
How to Cut Your Grocery Bill by 20%
7 Sure-Fire Tips to Save Money on Your Next Vacation
The Knitter's Guide to Buying Yarn at Wholesale Prices
Top 5 Secrets to Buying Brand Name Clothes at Bargain Prices
15. Common Mistakes To Avoid
Sometimes, writing a report from the angle of what mistakes to avoid is a good way to attract interest. After all, there are ALWAYS challenges, no matter what we do in life.
Helping people become aware of these challenges and teaching them how to avoid them is valuable in any niche.
Examples of "Common Mistakes to Avoid" reports are:
The 5 Most Common Mistakes People Make When Buying Their First Car
How to Avoid the Top 10 Mistakes Made by Poker Newbies
These Are 10 Things You Shouldn't Do When Trying to Lose Weight
7 Stupid Things People Do When They Travel to a New Country
15 Things to Avoid When Launching Your First Online Business
16. The 5-Minute Guide
A report that shows people how to solve a problem or make a change in mere minutes is valuable. After all, people are always trying to save time.
The quicker they can get something done or find a solution to a problem, the happier they will be—especially if it's related to something they don't like doing.
Here are some examples of "5-Minute" reports:
The 5-Minute Guide to Organizing Your Kitchen
The 5-Minute Guide to Soothing a Tummy Ache
The 5-Minute Guide to Getting Out of the Grocery Store Faster
The 5-Minute Guide to Improving Your Golf Game
The 5-Minute Guide to Training Your Dog
17. How to Survive
Then there are the situations where you can't solve a problem or get out of what you need to do. In these instances, a report that helps people deal with it, survive it, and get through to the other side is invaluable.
Here are some examples of "How to Survive" reports:
How to Survive the Death of a Loved One
How to Survive a Major Illness and Regain Your Health
How to Survive the Loss of Your Job
How to Survive Losing Your Home to a Natural Disaster
How to Survive Facebook's Advertising Rules
18. Appeal to the Busy Person
Everyone is super busy. We have jobs, families, community responsibilities. We have far less time than we need, which makes it difficult to fit everything in and still take care of ourselves.
Because of this lack of time, many people tend to avoid doing what they need or want to do. They don't think they can ever achieve the results someone else has achieved because they think they don't have the time.
When you target "busy people," you are speaking to the hectic lives people live. And you can inspire them to do what they want despite their busy lives.
Here are some great examples of reports that appeal to the busy person:
The Busy Mother's Guide to Finding Alone Time
The Busy Student's Guide to Getting Top Grades
The Busy Executive's Guide to Having More One-on-One Time with Employees
The Busy Person's Guide to Planning & Cooking Healthy Meals
The Busy Professional's Guide to Making New Friends
19. Age-Related
Sometimes, people want to know how to deal with things that are related to a specific age-group.
After all, there are challenges throughout the various stages of life, whether they are your own challenges or you need to help someone with their challenges.
And different age groups need different solutions to similar problems—you aren't going to deal with a misbehaving toddler the same way you deal with a misbehaving teenager. Here are some "Age-Related" report ideas:
How to Retire by Age 50 and Live the Lifestyle You Want
How to Tame the Terrible Twos without Temper Tantrums
How to Live Through the Teenage Years and Have a Strong Relationship with Your Teen
Your Complete Guide to Starting a New Business in Your Retirement Years
A-Z Crafting Guide for Preschoolers
20. Current Events
There are news stories and amazing things happening all over the world every single day. People are into these stories and events. They care about them. And they want to know how those events affect what they are doing.
Here are some report ideas that tie into Current Events:
Top Tips to Planning the Best 50th Birthday Surprise Party Ever!
10 Things You Can't Travel to the Olympics Without
20 Amazing Christmas Gifts You Can Get for Under $10
Top 10 Travel Destinations for Spring Break
The Best Ways to Enjoy This Year's County Fair
21. True Stories
We are all inspired by the lives and accomplishments of other people. This is especially the case when we are facing a challenge we aren't sure we can overcome.
When we are lacking confidence, hearing how other people succeeded can give us the boost we need. It can also teach us tips and strategies we can use in our own lives.
Check out these examples of "True Story" reports:
The Inspiring True Story of a Man Who Severed His Spinal Cord and Walked Again
Inspiring Stories of Centenarians
Inspiring Stories of Breast Cancer Survivors
The Inspiring True Story of a Man Who Survived 30 Years in a Prison Camp
The Inspiring True Story of a Woman Who Started with $100 and Invested Her Way to Millions

22. Interview
People want to learn from the experts. You might be one of them, but there are plenty of others out there. You can interview them and create a series of reports from these interviews that you can share with your audience.
The great thing about the Interview approach is that you can interview multiple people in a single niche. Take internet marketing. you could interview experts in the different areas of internet marketing, such as email marketing, social media marketing, advertising, and blogging.
Each of these pieces contributes to the whole picture. They come together to help someone have a well-rounded idea of how to effectively use internet marketing for their online business. And you don't even have to be an expert in the niche you are working in. You can choose any niche, find the experts, and interview them.
You can do this in multiple niches. Here are some examples of "Interview" reports:
A Sit-Down with a Fitness Trainer
An Interview with a Travel Agent on How to Find the Best Travel Deals
Questions on How to Buy a Used Car Answered by a Top Used Car Dealer
How to Clean Up Your Credit with a Financial Planning Expert
Best Ways to Homeschool Your Child with an Education Expert
23. Secrets of Professionals
Everyone and their dog wants to know the secrets of professionals who have succeeded. After all, these are the people who have shown it can be done and have led the way.
And these are the people who can help those just starting out avoid the pitfalls that await them. When people can learn and replicate the results of the professionals, they will jump at the opportunity.
Here are examples of reports about the Secrets of Professionals:
Learn the Secrets of Master Painters and Create a Masterpiece
How Professional Fitness Trainers Stay Lean and Toned
Learn How Professional Chefs Cook for Their Families
What Top Marathoners Do to Prepare for Races
What Inspires the Best Fashion Designers and How to Duplicate Their Results
24. Case Studies
This is where you get to showcase success stories. Ideally, these success cases have used your method or something you are selling to get where they are today.
Your audience wants to know it's possible.
They want to see that real people have done it. You can show them that. Here are some examples of "Case Study" reports:
How the Top Internet Marketers Made Their First Million
Take a Journey with Five Moms Who Each Lost More than 50 Pounds
Inside the Best Fundraisers of the Top Five New Charities this Year
Alongside the Top Fitness Trainers as They Do Their Personal Workouts
How the Best Gamers Made Their Way to the Top
25. Pop Culture Tips and Tricks
We see the rich and famous all around us in the media. We are influenced by them every day, whether we like to admit it or not.
And why shouldn't we be.
These are the people who have blazed trails and many of them have succeeded through sheer willpower and determination. We can grab people's attention and teach them when we use pop culture as the draw in our reports.
Here are some fabulous "Pop Culture" report examples:
The Diet Used by Celebrities Like Hugh Jackman to Get Lean and Ripped for Their Next Role
Fashion Lessons from the Red Carpet
How Royalty Keeps It Real and How You Can Too
Tips and Tricks from the Dragon's Den's Most Successful Entrepreneurs
How to Look Younger without Plastic Surgery—10 Celebrities Show You How
26. Overcoming Hurdles 
There are often hurdles that stand in the way of success. These hurdles can really stop someone's progress, or can even cause them to give up on their goals entirely.
If you can show your audience how to overcome these hurdles they will both be grateful and see you as an expert in your field.
How to Get Past Writer's Block
Overcoming the Top 10 Common Objections in Sales
Pushing Past Your Weight Loss Plateau
4 Ways to Get Past Your Fears of Starting Your Own Business
Defeat Hunger During Fasting
27. Tutorials
There are lots of products on the market that need a little bit of explanation to get the most out of them. This is especially so when it comes to products that deal with things like technology, nutrition and other subjects that consumers aren't always well-versed on.
A simple tutorial that is easy to follow can make a customer's life easier—which will lead them to buy similar products or add-ons from you in the future.
How to Use Pro-Tools Plugins Like a Pro
Getting the Most Out of Your Weight Loss Supplements (5 Tips)
Understanding Your New Photo Editing Software (a Beginner's Tutorial)
Assembling Your Home-Brew Kit for the Perfect Microbrew
5 Steps to Get You Started with Photoshop TODAY
28. Parents' Guide
No matter what the niche is, there's a good chance that it will be more difficult for parents.
Parents often have a lack of time, energy, sleep and other resources. This makes it easy for them to give up and make excuses—sometimes before they even start.
By appealing specifically to parents, you can show that you relate to their struggle.
Cooking Healthy for Your Whole Family (Even Those Picky Eaters!)
Finding the Time to Learn Coding: A Guide for Busy Parents
Starting a Business as a New Mother
How to Ensure a Work-Life Balance as a New Entrepreneur
How I Was Able to Get to the Gym with 3 Kids!
29. Top Tools 
There are a lot of tools that people can use to make their lives easier. Whether this be apps that help to track calories or productivity devices to make sure they stay on track, people are always looking for tools to ensure their success.
By providing customers with a list of tools they can use you help them to get things done easier—while also opening up the opportunity to sell them the tools!
The Top 5 Apps Every Entrepreneur Should be Using
The Best Apps to Enhance Your Weight Loss
The 6 Cheapest Cooking Tools That Will Turn You Into an Amazing Cook
The Apps That the Top Internet Marketers in the World are Using
These 4 Tools Will Ensure the Success of Your Online Business
30. Starting On A Budget
One of the biggest objections that customers have is their budget. They simply don't have the money to do something or buy something. 
By providing them with a way to start on a budget, you open them up to the ability to make more money—and use that money to buy your products or services.
How to Start Your Business with $100 in the Bank
Cook Fresh Meals for $60 a Week
Get Into Shape with NO Gym Membership!
Keto While Broke: Go Keto on a Massive Budget
Make Millions with Next to No Money
It's All about How You Use this Exciting Tool
Reports offer you an endless list of possibilities when it comes to connecting with your audience. What you have seen in this post is just a sampling of what you can do.
With these types of reports, you can engage your audience, inform and educate them, and build an incredible relationship with them.
This extensive list of report ideas is enough to set you on the path of generating A LOT of leads and sales. But you need to know the next steps once your report is written.
To learn more about how you can use reports to build your email list, check out the 100% FREE Digital Bootcamp.
You'll discover exactly how to create and use reports to get email leads and build your business.
[LINK TO DIGITAL BOOTCAMP]